Around 300 community members congregated in Fortuna's Rohner Park Friday night for "Lights for Liberty: A Vigil to End Human Concentration Camps," one of hundreds of similar events across the country organized in support of people currently being held in inhumane conditions at U.S.-Mexico border detention centers.
The night featured numerous speeches from local leaders. Elizabeth Phillips, a community organizer with Centro del Pueblo, kicked off the night by calling for an end to policies which result in human containment.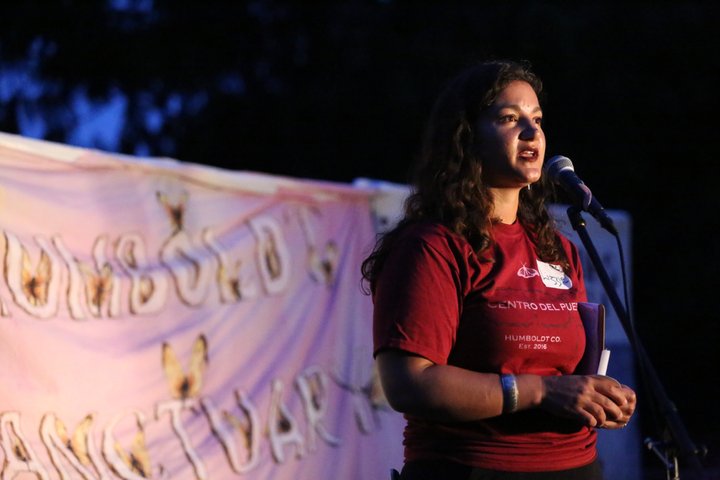 "This is our America, but this doesn't have to be our history," Phillips said. "Each person standing here tonight has chosen a different path. We are coming together to end these policies of containment. As we hold this space, as we seek understanding in each other's struggles we are creating a powerful showing of solidarity. We stand saying never again! We have witnessed holocaust on this land before and justified reservations and we are bearing witness to another holocaust. Our brothers and sisters are coming and asking for help, for access to what every human wants and deserves: safety, love and community."

The Outpost attended the gathering and offers up a few photos.