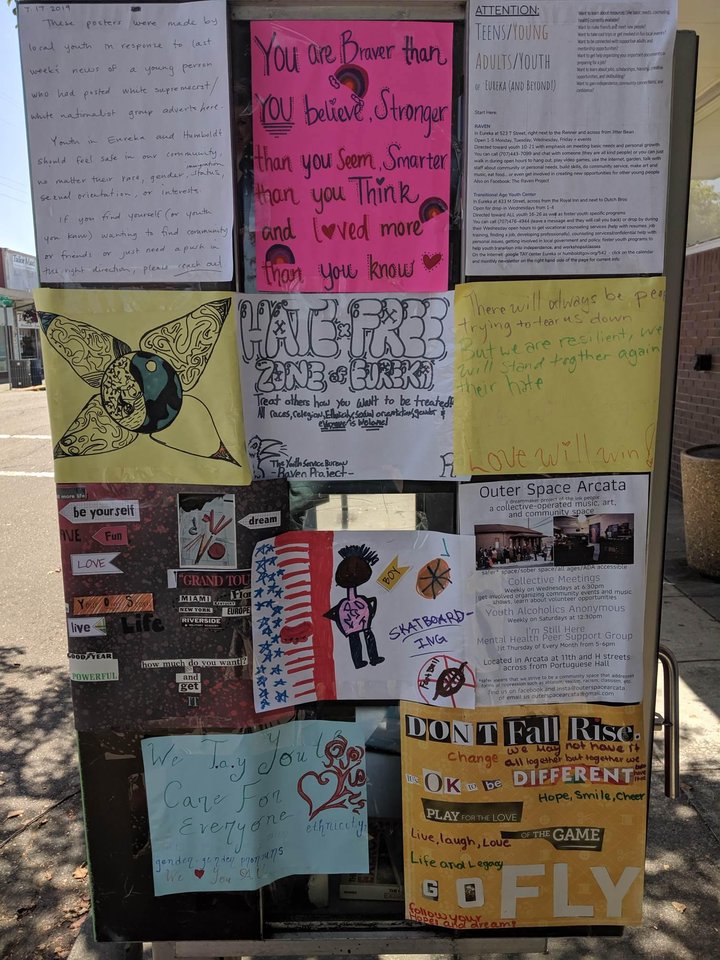 In response to the recent appearance of "white youth" recruitment flyers in Eureka, some individuals decided to post their own messages promoting love, strength and inclusivity.
On the Little Free Library at Henderson Center (the previous site of one of the recruitment flyers) several new flyers are posted. A message, dated July 17, reads: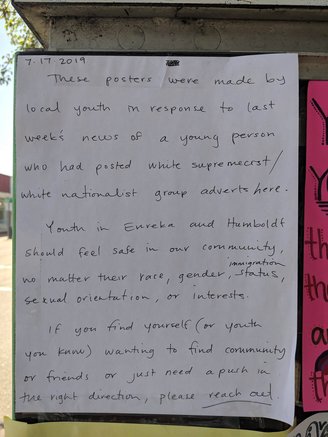 These posters were made by local youth in response to last weeks news of a young person who had posted white supremacist/ white nationalist group adverts here.

Youth in Eureka and Humboldt should feel safe in our community, no matter their race, gender, immigration status, sexual orientation, or interests.
The message tells readers to reach out if they, or someone they know is looking for a community, friends or a "push in the right direction."
Its not clear who created each of the individual flyers. But one which reads "Hate-free zone of Eureka," is signed by the Youth Service Bureau's RAVEN Project — a local, youth-led street outreach program.