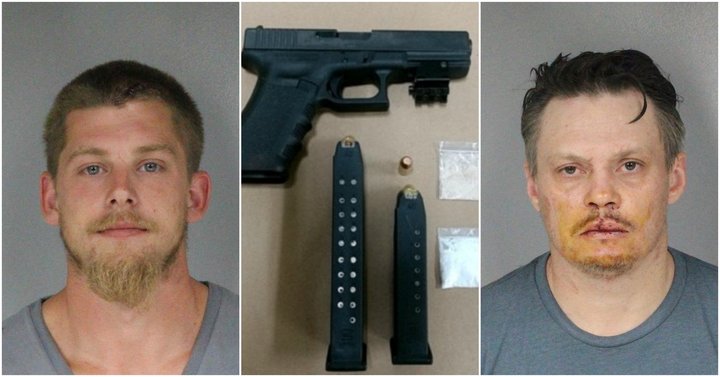 Humboldt County Sheriff's Office:
On July 21, 2019, at approximately 12:22 a.m., a Humboldt County Sheriff's Deputy conducted a traffic-enforcement stop on the 2600 block of Central Ave. in McKinleyville.
The driver, Anthony Workman, 31, who was on active parole, was arrested for suspicion of driving under the influence. The passenger, Travis Anderson, 37, who was on formal probation, had two outstanding felony warrants for his arrest.
During a search of the vehicle, deputies located a loaded firearm, two magazines with ammunition, suspected MDMA, and suspected cocaine. Through further investigation, Deputies were able to connect the items to Anderson.

Anderson was arrested and booked on charges of possession of a controlled substance, possession of a narcotic, possession of a controlled substance while armed, felon in possession of a firearm, felon in possession of ammunition, possession of a large-capacity magazine, and his two felony warrants.
Great work to our hardworking patrol deputies taking guns and drugs off the streets!