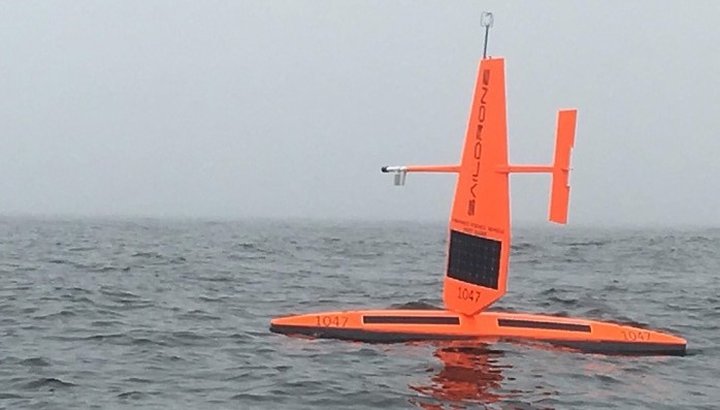 A fleet of autonomous, carrot-colored sailboats are patrolling the North Coast.

Local fisherman and friend of LoCO Ted Pease took these photos on Friday after happening upon one of the 16-and-a-half-foot drones 3 miles west of Trinidad Head.
The solar-powered boats, built by the Bay Area company Saildrone, are conducting a summerlong survey for the Northwest Fisheries Science Center, NOAA spokesperson Michael Milstein told the Outpost.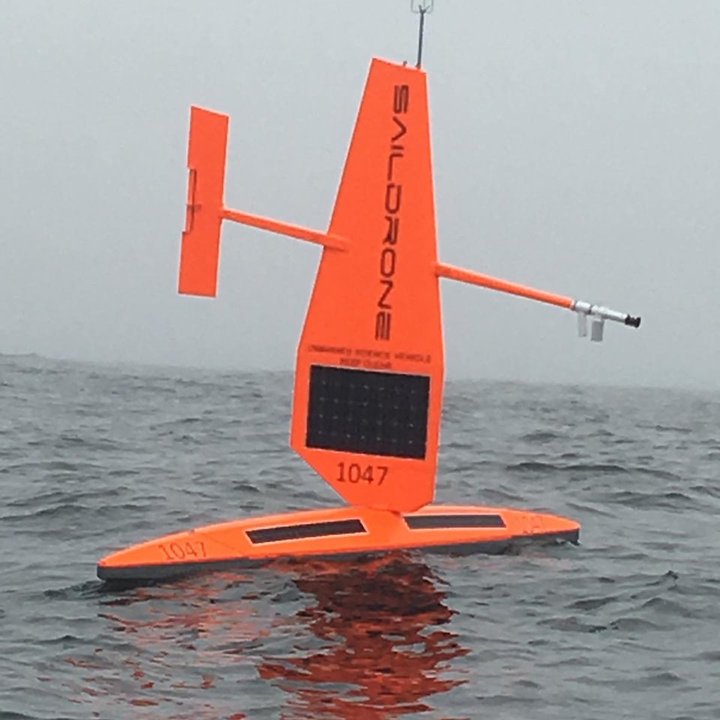 "[The drone seen in the photos] is participating in our surveys of fish populations offshore to know biomass volumes and how many there are to catch," Milstein said. "This is the second year of testing using Sailsdrones to augment research ships that regularly do those surveys."
The NOAA is specifically studying hake fish, or whiting, populations — one of the West Coast's biggest fishing industries — which the drones can measure using sonar technology.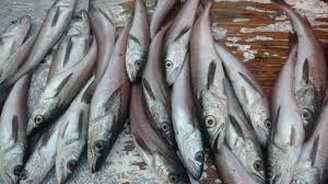 The NWFSC reported in late July that there were two NOAA Fisheries survey vessels and seven Saildrones collecting data between Eureka and Coos Bay, Ore. However, Milstein said only one saildrone is still surveying Humboldt waters.
"We don't know that [Saildrones] are better [than traditional survey ships], but it adds to what the ships can gather over a larger area," he said. "They can also access shallower waters where the ships can't go, so they can potentially expand the reach of the survey. Some [scientists] think that those shallower areas have more biomass."
According to the Saildrone website, the drones began the survey at Point conception near Santa Barbara, and will finish their journey at the U.S.-Canada border after the 60-day survey is complete.