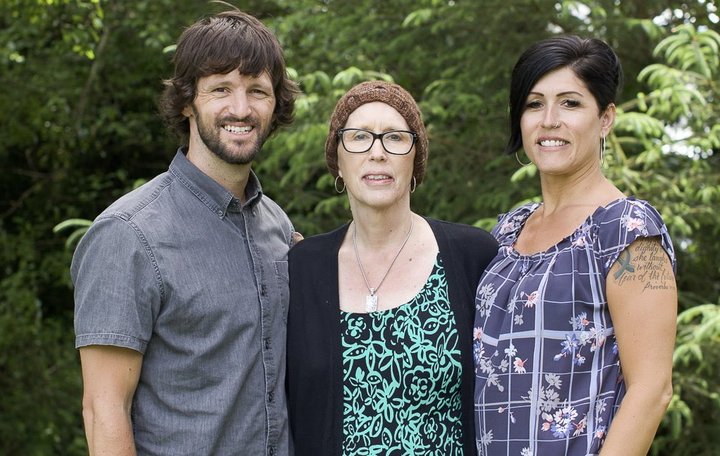 Sherry L. Payne of Fortuna went to be with her Savior on May 30, 2019. She passed away in her home at the age of 62 years old, surrounded by her children, sisters and their spouses after a year-and-a-half long courageous battle with colon cancer.
Sherry was born on February 19, 1957 in Sumpter, South Carolina to Joann (Parrish) McLeod and Robert P. Mason. Born into a military family she spent most of her childhood in multiple places around the country and the world. During her time in New Zealand, as a middle school-aged girl, she began attending church on her own initiative and cultivating her primary passion in life, growing in the grace and knowledge of Jesus. In 1975 she met an army man, Steven K. Payne, in Ft Bragg, North Carolina. They were soon married and on their way across the country to Steve's childhood home of Humboldt County with their firstborn child, Michelle, in tow.
Sherry spent her first 10 years in Humboldt raising Michelle and her second born, Josh, before she took on the challenge of working in a medical office for a Fortuna-based chiropractor, Dr. Barnes. Managing medical offices became one of her life's most significant investments. She spent most of her working career in Scotia, working for Dr. Cade and then Dr. Rigney. She loved her work and she did it with excellence and passion, developing many beloved friends along the way. In her later years she managed various medical practices in the Eureka area, primarily under St. Joseph Hospital.
More than anything, Sherry wanted to know Jesus and make His love known to others. She did this with her words and her life. She loved attending Hydesville Community Church every Sunday, even when it meant braving the ill effects of cancer and chemotherapy. People were Sherry's main hobby. She loved her small group, her church family, her work family and especially loved spending time with her eight grandkids, who called her "Nani."
Sherry is survived by her mother (JoAnn Mcleod), her two sisters (Lorinda Hultquist and Lisa Mason), her two children (Josh and Michelle Payne), and her eight grandchildren (Austin and Justyne Lindley, Jeremiah and Olivia Buck, and Tobin, Leona, Cambria and Jolene Payne).
There will be a memorial service to celebrate Sherry's life at Hydesville Community Church on June 2 at 4 p.m. We invite all who knew and loved her to attend. In lieu of flowers we ask everyone to get a colonoscopy! And/or, please consider making a donation to the Hydesville Community Church and write "Memorial Fund" on the memo line. Thank you!
###
The obituary above was submitted on behalf of Sherry Payne's family. The Lost Coast Outpost runs obituaries of Humboldt County residents at no charge. See guidelines here.