Two swimmers were airlifted to safety on the Van Duzen River yesterday after a swift current swept the women up and pinned them against a boulder 2 miles west of Bridgeville.

Calfire Fire Captain Specialist Tran Beyea told the Outpost today that the swimmers managed to climb to safety atop the boulder, but said they were unable to swim back to shore.
"Apparently they had both gotten swept down and pushed up against a rock by the swift current," Beyea said. "One pushed themself out of the water and up onto the rock, then they pulled their friend up, who was pinned and trapped underwater for a short time."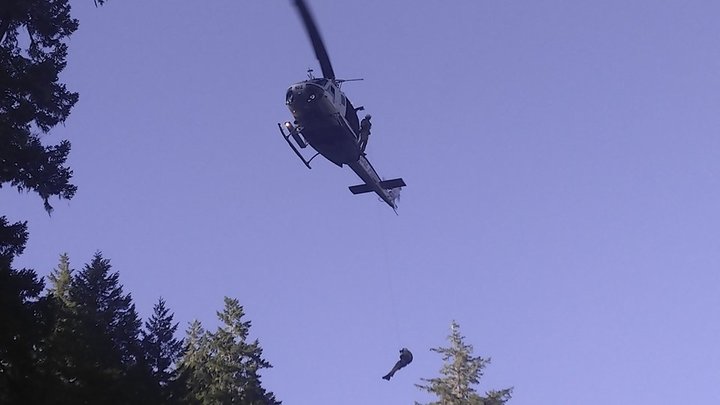 Rescuers with the Bridgeville Volunteer Fire Department and a Calfire Super Huey helicopter were dispatched to the scene around 5 p.m., and were able to hoist the women off the rock and back onto shore, where they were reported to be in good condition and not in need of medical attention.
"It was determined by the initial rescuers that it was more of a risk to put people in the water to retrieve the two swimmers," Beyea said. "A copter was requested and did a simple pick."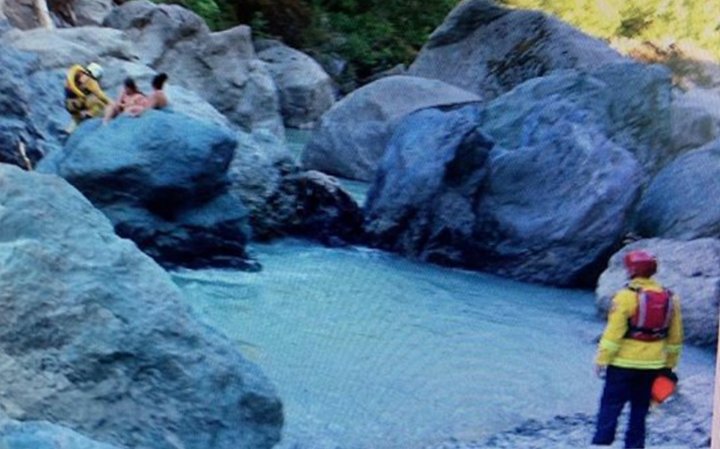 Hydrologist Kathleen Zontos with Eureka's National Weather Service office told the Outpost today that despite Humboldt's recent heat wave, river conditions are still dangerous.
"Right now, especially with it getting warmer, people are going to be tempted to go [swimming] and the rivers are still kinda swift," Zontos said. "The biggest thing is that there are still higher flows and the water is still really cold."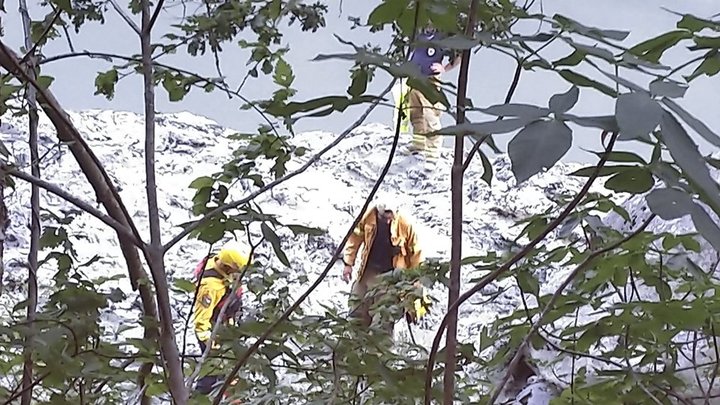 Zontos said swimmers should avoid colder rivers, which can cause muscle paralysis, and areas with large logs and boulders, where people can be pinned underwater by swift currents.
Daily water temperatures for several local rivers can be found online at www.wrh.noaa.gov/eka.