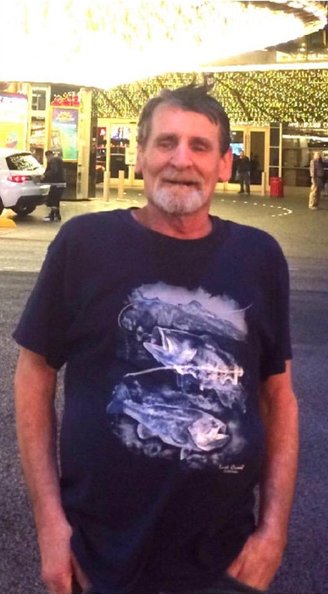 Russell Gordon Janak (born 1954) passed away at home in Loleta on June 8, 2019 surrounded by family, after a lengthy battle with COPD.
He was the youngest son of three boys born to Daniel and Nancy Janak. He grew up in Blue Lake, attended Arcata High School and spent most of his life in Humboldt County. He spent the first part of his life working at Simpson Timber Co in Korbel, and later working at T.P. Tire in Arcata.
Russ, or "Pops", is survived by his three children and their familie — Laysha Janak Roberts and her husband Edgar III; Shelly Janak Wiley/ Matthew Wiley; and his namesake, Russ Janak II (Patricia Ornelas), and 14 grandchildren and one great-grandchild. Due to life choices, Russ, unfortunately, was not present for many years as his children built their adult lives. However, for the last seven years he has been back and became very involved with his children and grandchildren. This was his joy. Pops reconnected with family and friendships he had lost over the years. He was included in family vacations, camp trips, major league baseball games, flew on a plane for the first time, visited Las Vegas, went on a cruise to Alaska, visited San Diego, fished in the ocean, rivers, lakes, and more. For this, we are forever grateful.
As his battle with COPD progressed, it was torturous more often than not. We implore you to stop smoking so no one else has to go through what our Pops endured.
The family would like to thank Resolution Care, their staff, and specifically Dr Michael Fratkin, as he was the only physician who took the time to truly listen to Russ, and was fully present during their conversations. That was invaluable to him. We'd also like to thank Hospice of Humboldt and all of their staff, as their support was instrumental in helping Russ during his final months. In lieu of flowers, please send donations to either of these organizations.
There will be a "party" held in Russ' honor in Loleta on Friday, June 14, at 6 pm. (Call 707-601-1506 for directions.) Russ specified that it be a party, not a memorial. It will involve a BBQ and outdoor fire pit, so please dress accordingly, and bring chairs if able. We plan to share stories and photos, and celebrate Russ and his life and family. We'd love for those that knew him to join us.
###

The obituary above was submitted on behalf of Russ Janak's family. The Lost Coast Outpost runs obituaries of Humboldt County residents at no charge. See guidelines here.