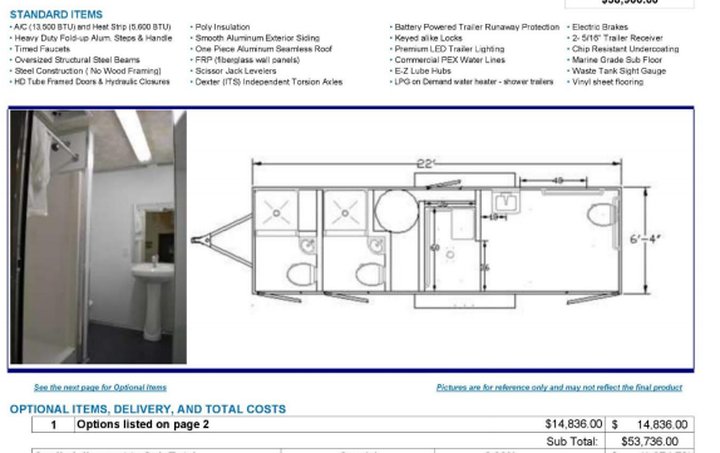 ###
Local nonprofit Affordable Homeless Housing Alternatives, Inc. recently won a $99,850 grant for a custom-made trailer with three portable bathrooms, sinks and toilets for the use of homeless people. The funds were part of the state's Business, Consumer Services and Housing Agency's Homeless Emergency Aid Program, and were awarded to AHHA by the Board of Supervisors on April 16. AHHA President Nezzie Wade said her organization also received $24,000 from Coast Central Credit Union to go towards building and operating the trailer and hopes to have it in operation starting in August.

"One of the biggest issues people [on the streets] have is hygiene, and when they have good hygiene their health improves," Wade told the Outpost.
According to the proposal submitted to the county, the trailer will be approximately 22 feet long and have three full bathrooms, one of which will be ADA accessible. A heavy-duty vehicle will be purchased to pull the trailer, and all of the materials needed for bathing and restroom use will come from in-kind donations. An "operations manager" will be hired at a rate of $15/hour for eight hours a week and will be in charge of overseeing the operations of the trailer.
Wade said the showers will help fill in where other services in Humboldt can't.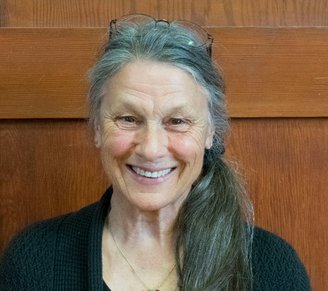 "Betty Chinn [operates a shower service] Monday, Wednesday, Friday and so we thought we would offer showers on Tuesday and Thursday," Wade said. "It will be very visible and so people will know where we are and we think we can offer about 50-60 showers in a week."
The trailer will have a 300-gallon freshwater tank and a propane heating source for hot water. Showers will run for 10 minutes and the folks using the facilities will have about 15 minutes to take care of their business. Some of the water used will be diverted into a graywater tank where it can be used to water lawns or gardens, Wade said. The trailer will be starting off only in Eureka at first in order to "iron out the specifics," but Wade hopes to visit other parts of the County that are in need.
"Throughout the County, we have a few thousand people who identify as homeless and we have had calls from people in southern Humboldt asking for us to come down there, but we need support in funding to get there," Wade said. "It will take some support from the community."
Humboldt County currently has around 1,500 people experiencing homelessness, according to the most recent Point-In-Time Count — a rate that is about three times the state average and six times the national average. Wade got involved helping the homeless around 2011 after being involved with the Occupy Eureka movement — a subset of the larger Occupy Wall Street movement that demanded reform in the corporate banking world and coined the phrase "We are the 99%." Through gatherings at the courthouse and other protests, Wade saw how homeless people would come out and join in the movement and how they found support and comfort with the protesters. Wade started going to county hearings and board meetings and would speak up for people experiencing homelessness, saying that there needs to be more outreach and street-level relations. Wade said she and other had the idea of starting AHHA in 2014 and it came to fruition in 2015, when they became a certified non-profit.
AHHA hopes to bring the shower trailer to festivals and fairs throughout the County where people could use the facilities for a small fee, thus making the trailer economically sustainable, Wade said. The fees will help keep the shower trailer updated and help with the longevity of its usage, and one of the first festivals the shower trailer may pop up at is "Reggae on the River." Wade said she spoke with officials from High Times and they seemed on board.
Nick Wilczek, director of Humboldt County Libraries, supports AHHA's mission and said there is overlap between their client bases. In a letter of support to the County, Wilczek says the library will consider being a "regularly scheduled location" and highlights AHHA's "creativity, initiative and a commitment to county-wide partnerships."
St. Vincent de Paul Board Member Russel Shaddix also wrote a letter of support for AHHA, stating "AHHA's proposal provides a means for addressing the basic hygiene needs of a significant number of those experiencing homelessness," and that the trailer will provide "a positive way to immediately impact the lives of many of our poor, and increase the life for all of us, while demonstrating we are a supportive and caring community."