Well, now that's just a bit too nice. Your Lost Coast Outpost was aurally provoked into investigating the source of the tasteful jazz piano sounds that came wafting into our Old Town office window on this cool, summer Monday.
Stationed in front of the handsome brick wall at the corner of F and Second streets we found the culprit, Amy Bloch. She works at Old Town Coffee and Chocolates and on occasion she dollies out the shop's wall piano outside to provide Eureka with a street soundtrack.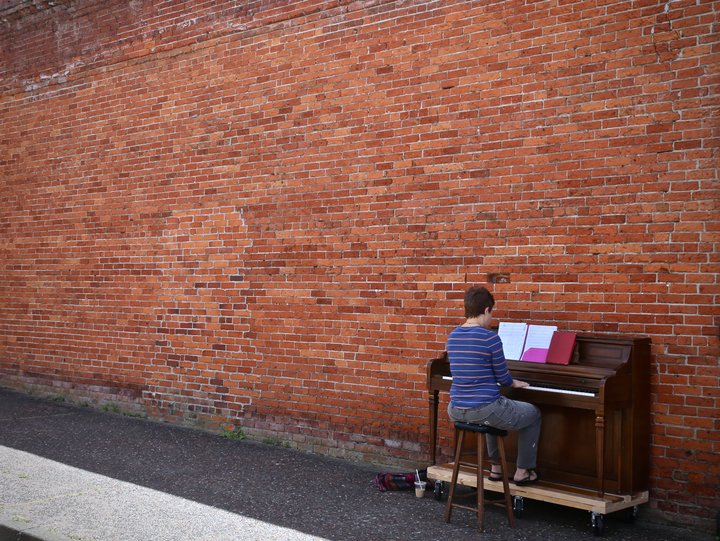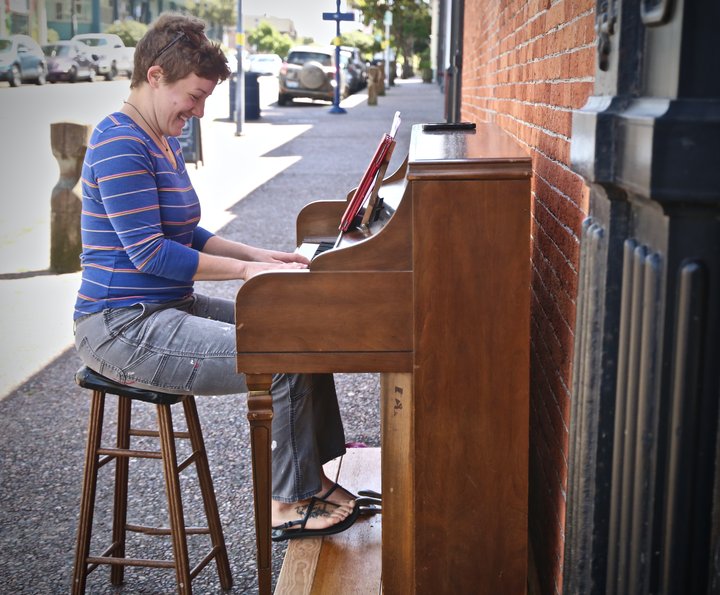 "It's nice to be able to play in front of people," Bloch said, noting that she usually plays alone at home. Recently she's been playing in the Eureka Honey Trio with a group of musicians she got to know while studying at Humboldt State University. They'll be playing at Bandit Savory and Sweet in the Vance Hotel during the next Arts Alive! on July 6.

Bloch was suffering for her art this day. As we spoke she visibly shivered and noted how cold it was playing in the shadow of the brick building. Ironically, she said, she'd played "On the Sunny Side of the Street" earlier in the day, but the tune had clearly failed to warm her. She'll be in the right place come this afternoon, though.