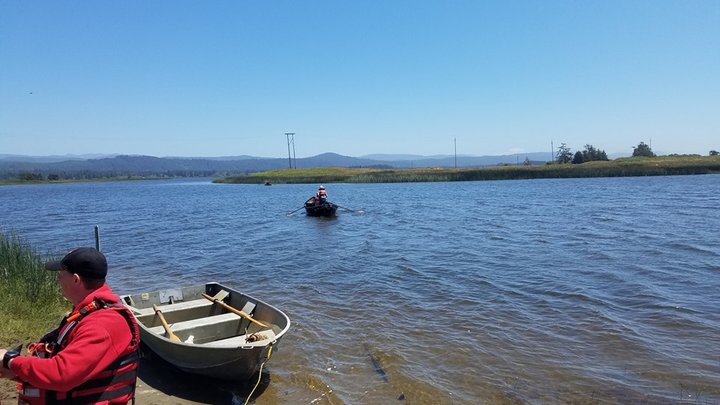 Del Norte County Sheriff's Office:

Del Norte County Search and Rescue members have been searching for a missing boater on Lake Earl since 1 a.m. Monday morning.

Late Sunday afternoon/evening Natasha Steele and Drew Wiseman went into the lake with a kayak which, a short time later, developed a leak and sank. Fighting the cold water and wind for hours, Wiseman finally made it to shore but lost track of Steele.

Search and Rescue started their search in the very early morning darkness on Monday and have been at it ever since. Both day and night searches have been conducted by a U.S. Coast Guard helicopter and numerous locals have been assisting SAR with boats. Ground and boat searches with a K-9 search dog, SAR staff and an ATV have been ongoing.

A big thank you to Search and Rescue and everyone from the community who have been assisting with this operation.