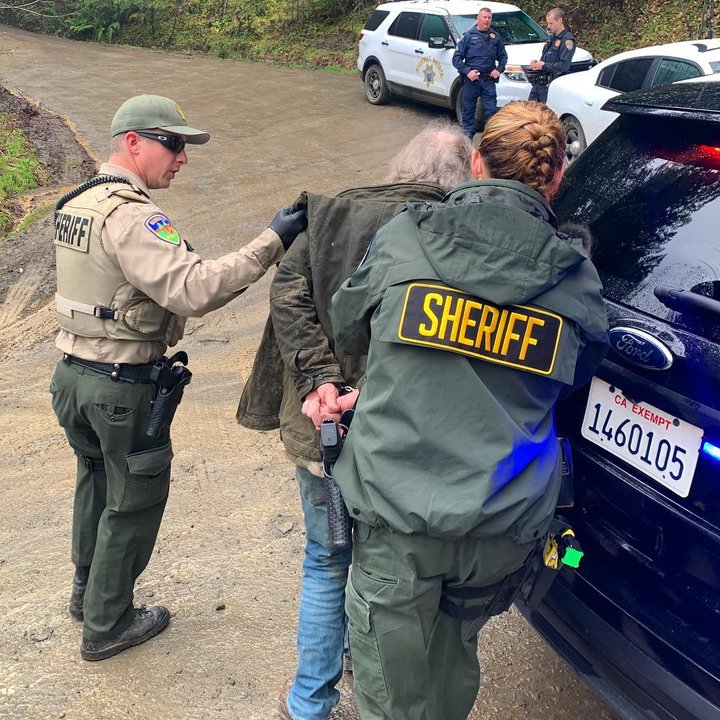 UPDATE, 5:09 p.m.: From HCSO:
At about 3:50 p.m. HCSO deputies were dispatched to a residence on the 300 block of Twin Trees Rd. near Benbow for the report of a shooting that has just occurred. Deputies located a male victim with a gunshot wound to the shoulder. Victim was transported via ambulance to a local hospital. Suspect was located and detained nearby.

Shooting is believed to be the result of an ongoing civil issue between the two men, which escalated this afternoon into violence.
###
UPDATE, 4:15 p.m.: The Sheriff's Office says the incident is the result of an ongoing civil dispute between the two parties. Scanner traffic suggested that the victim suffered an injury to their upper right shoulder area. Followup HCSO tweet below:
#Update #TwinTreesShooting suspect detained. Victim reportedly alert, receiving medical attention.

— Humboldt County Sheriff (@HumCoSO) March 20, 2019
###
The Humboldt County Sheriff's Office announces that they are investigating a possible shooting in SoHum:
#HappeningNow HCSO responding to the report of a gunshot victim on Twin Trees Rd. near Benbow. Limited details at this time.

— Humboldt County Sheriff (@HumCoSO) March 20, 2019