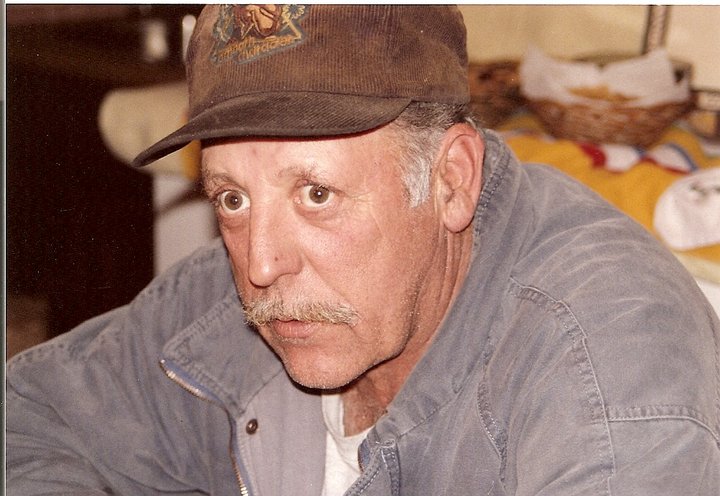 Milton Leon Pellegrini, age 79 passed away at home in Mad River on Monday, March 18, 2019 with his companion and caregiver Jasmine Crane and his beloved dachshund Lillie by his side.

Born in Eureka in 1939 to Paul Leo Pellegrini and Josephine Marshall McCurdy Pellegini. Milt attended schools in Eureka, California. It was during his sophomore year at Eureka High School that he met the love of his life, Darlene Elizabeth Yates. They were married for 55 years before Darlene passed. Milt liked to affectionately refer to Darlene as "the Brat!"
Just one of the fascinating stories Milt liked to tell was that he had 16 different hot rod cars while in high school! He spoke of racing for pink slips through the streets of Eureka, with a twinkle in his eyes. He loved to tell about the 1 and only traffic ticket his Mother, Josephine, received in her 84 years of life. She borrowed Milt's hot rod while her car was getting repairs. Apparently, she pressed the accelerator too hard because the car peeled out and she received a ticket for exhibition of speed!
Anxious to get out on his own, Milt joined the Navy just a couple months shy of his graduation from Eureka High School in 1957. Upon graduation from Naval Bootcamp in San Diego, Milt came home to marry Darlene. They were married in Eureka on July 16, 1957.
The newly married couple lived in San Diego for a short time while Milt was in the Navy. During the time they were expecting their first child, Darlene moved back to Eureka and lived with her parents while Milt was on sea duty. He was stationed aboard the aircraft carrier USS Kearsarge. He enjoyed his time aboard the warship and the foreign ports he visited. Milt spoke of a time aboard the USS Kearsarge while at sea that he cheated death. He said he "woke up" in the ship's hospital. He did not know how he got there or how long he had been there, but the doc told him they did not think he was going to make it and he had been unconscious for 10 days! He never did know what happened to him. Milt felt his time working on his father's fishing vessel prior to the Navy, gave his the experience others did not have, which enabled him to be assigned the ship's Boatswain Mate. He felt he got a pretty cushy job and was lucky to have been assigned it.
After Milt's time in the Navy, he and Darlene and their young family lived in several different areas, including Eureka, Orleans, Mad River, and later in life, even 4 years aboard their fishing vessel Shark in Southeast Alaska. Their adventures together were many, but the one he was most proud of was the log home they built together in Mad River! It was quite an accomplishment from start to finish, Milt started the process by reading about log home building in different books. He hand scraped the logs, and built the home one log at a time! That was the unique characteristic about Milt. He could do absolutely anything. He was not afraid to try anything. He could figure things out, and oftentimes, improve the original design!
Milt had many careers in his lifetime. He drove a truck for an oil pipeline company in Alaska, was a logger, a log truck driver, commercial fisherman, and a water truck owner/operator, to name a few.
He met and befriended so many people throughout his lifetime. He never met a stranger and many times, he brought stragglers home with him for a home cooked meal. There are too many special friends to mention by name for fear of missing someone. Just know Milt was grateful for your friendship. Many of his friends he has had since childhood.
Milt had strong opinions and wasn't afraid to share them. His laugh is legendary as is his love of good food. In his later years, as Darlene's health failed, Milt became quite a good cook in his own right. It was endearing to see such a big, gruff man like Milt, gently roll out fragile dough to make an apple pie or make homemade cookies to share.
One of the things that will be missed the most about Milt is his storytelling. He was full of fascinating stories about his raucous youth. He and his older brother Jim were said to be a handful while they were growing up and full of shenanigans. Milt loved his Irish and Italian heritage.
Milt and Darlene had 4 children: Christine, Susan, Paul, and Milton Jr. It was after the death of Milt Jr. in a crab fishing accident in 1987 that Milt and Darlene sold their beloved log home and sought their "Great Alaskan Adventure." They embarked on that adventure with great expectation and hope of losing the pain and loneliness of losing their son. Giving up the log home ended up being one of Milt's greatest regrets; yet the pain and memories were too much to bear by keeping it. He always had hope of someday building another log home, but it became a dream unfulfilled.
With Dad's passing, we are comforted knowing he is no longer in pain and is reunited with our mother and little brother. His survivors include:
His children Christine and John Tomascheski, Susan Pellegrini and Don Standley, Paul and Ronnie Pellegrini
His grandchildren Marian, Matthew, Sarah, Amy, Kattie, Daniel, Eryn, and Michaela
Milt is survived by many great grandchildren, nieces, nephews, and close friends, including his companion and caregiver Jasmine Crane. We are especially thankful for Lynn & Shirley Dillon and Ray & Claudette Bushman for all their care and support.
A Celebration of Life will be held Saturday, April 6, 2019 at Noon at the Ruth Lake Community Service District Community Hall in Mad River, California, which is across from Southern Trinity High School. Feel free to bring a potluck dish to share. Donations may be made in memory of Milt Pellegrini Southern Trinity Area Rescue (STAR), PO Box 4, Mad River, CA 95552 or to a charity of your choice.
###
The obituary above was submitted on behalf of Milt Pellegrini's family. The Lost Coast Outpost runs obituaries of Humboldt County residents at no charge. See guidelines here.