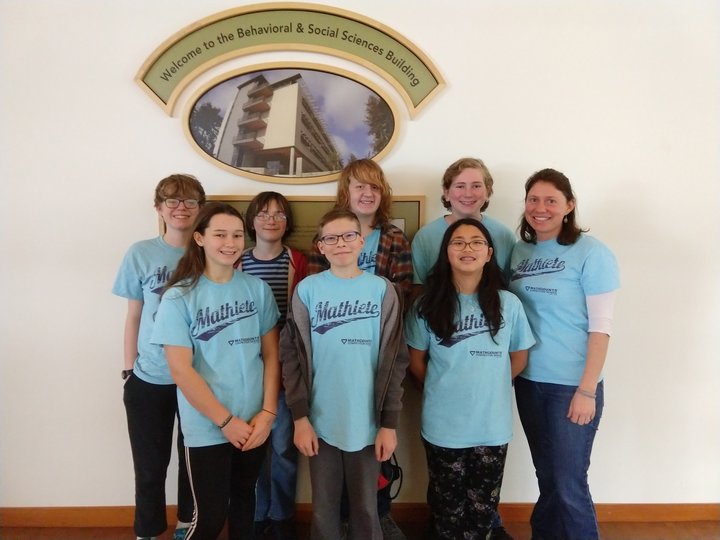 Press release from the Arcata School District:

Sunny Brae Middle School students earned numerous wins at the Redwood Empire Mathematics Tournament again this year. Seventh-grade students did particularly well, with Bliss Mandala receiving first place, Maxx Crow coming in third, and Owen Peterson placing fourth (with Jennifer Haggerty and Kai Frimodig participating). Eighth-grader Noah Smith received fifth place, with Rogue Russell participating. Previous Sunny Brae successes include eighth-grade students winning first, fourth, and fifth place in 2017, and first place wins in both the seventh- and eighth-grade competitions in 2016. Math teacher Amy Taylor has been the students' coach since she began teaching at Sunny Brae in 2003.

The annual competition is held every spring at Humboldt State University to recognize achievement and increase interest in mathematics. This year's sixtieth event on March 2 was hosted by the Department of Mathematics and run by Professor Brad Ballinger. Schools are invited to select participants from the seventh through twelfth grades for the tournament, where students compete against their grade-level peers. The tests given cover material usually taught in middle and high school, and are designed to measure reasoning ability apart from computational skills.

For more information about Sunny Brae Middle School, visit their website and Facebook page, or call (707) 822-5988. To learn more about the Tournament, visit http://humboldt.edu/remt/home.