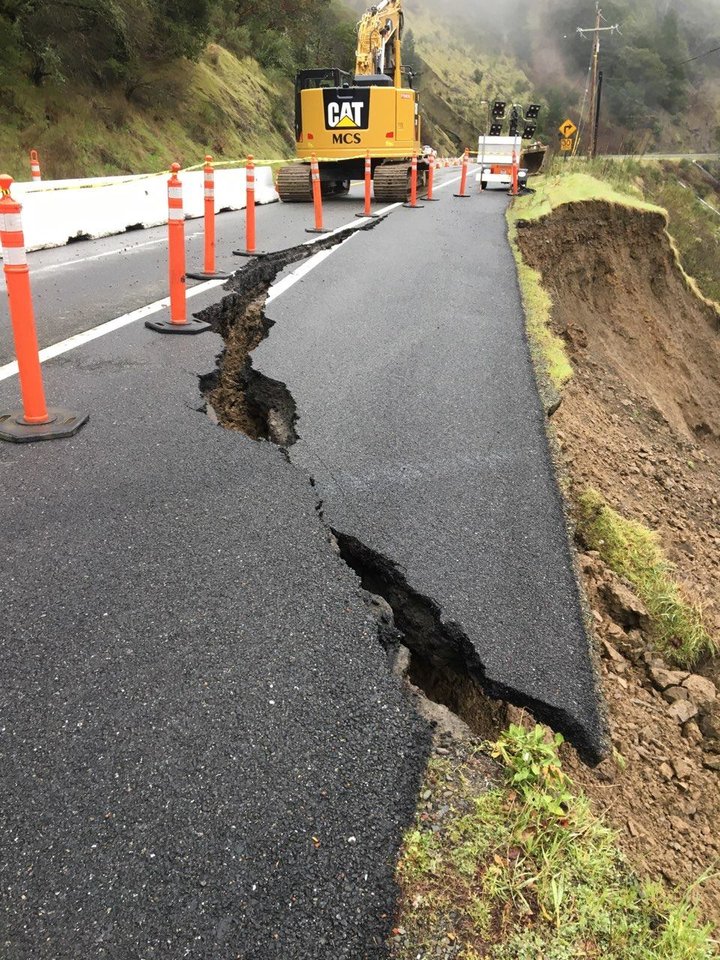 From Caltrans:

US 101 slip out near Leggett update: One-way controlled traffic remains in effect.

A $5 million emergency contract was authorized and awarded to a contractor late Friday afternoon.

Work has already started to repair the road. Onsite monitors and 24-hour flaggers are keeping an eye out for any new movement at the site around-the-clock.

Engineering geologists, construction engineers, the contractor, and other Caltrans staff met over the weekend to make plans and get work started. Stabilization efforts could start in the next two days as soon as a specialized equipment can be brought in. Please slow down and watch for crews working, expect delays of 15-20 minutes.