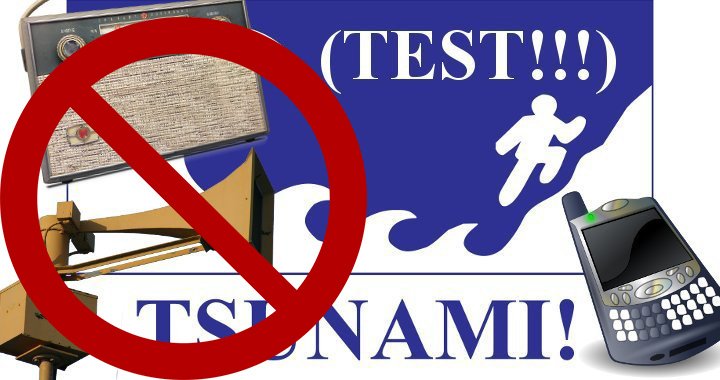 The Tsunami Warning Communications Test, staged annually as part of Tsunami Preparedness Week, has been cancelled throughout Northwest California this year, after government officials said that President Trump's recent government shutdown left them underprepared.
"Due to several mitigating factors, including reduced time to prepare for the test due to the government shutdown, a Wireless Emergency Alert test being conducted in the San Francisco Bay Area, FCC waiver issues, and others, it was determined that it would be best to not conduct the test this year," Eureka's National weather Service office announced on Facebook.

A behind-the-scenes look the the Tsunami Warning Communications Test.
The drill was scheduled for March 27, but officials stated that they didn't want to risk the public confusing the test warning for the real warning.
"There was too much risk for confusion that could have resulted in unnecessary evacuations for a test," the NWS wrote. "We plan to resume testing again in March of 2020!"
Some counties will reportedly still test their reverse calling systems and other drills will still be held during Tsunami Preparedness Week despite the cancellation.