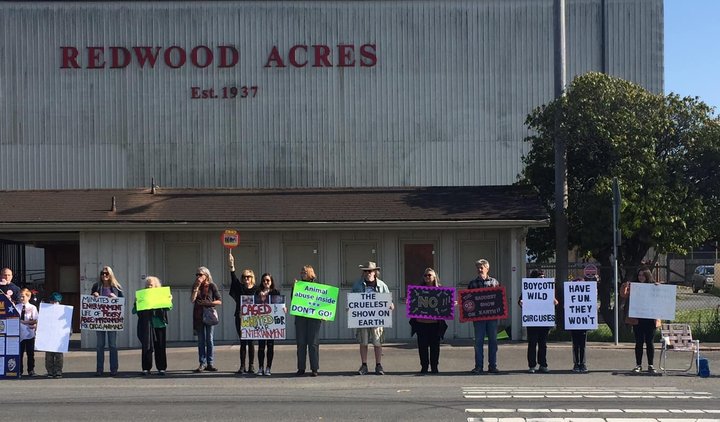 PREVIOUSLY:
###
The Culpepper and Merriweather Circus is once again in town, with a show this evening at Redwood Acres. And once again, as in previous years, people are gathering outside the entrance to Redwood Acres to protest the Oklahoma-based circus' use and treatment of its animals, including big cats.
The group "Boycott Circus Cruelty" — which can be found on Facebook at this link — is asking people concerned about the use of lions and tigers as entertainment to come join them for a second day of protest today. "It's past time that circus cruelty be banned in Humboldt County," writes organizer Mara Parker.
For more on Culpepper and Merriweather, see this story in the Outpost archives.