Eight convicted killers from Humboldt County have filed petitions asking to be re-sentenced under California's new felony murder rule.

Today Judge John Feeney called the cases for the eight, who are all in state prison. Seven were convicted of murder and one of voluntary manslaughter. Local attorneys have been appointed for each.
In the oldest case, Jeffrey Leonard Bowman and David Vincent Hanley have asked to be re-sentenced for their roles in the December 1999 murder of Julius Aubrey, stabbed to death during an attempted home-invasion robbery at his home on the Trinidad Rancheria. Bowman, Hanley, Lucan Keisner and Nikki Metcalf were convicted of first-degree murder and have been in prison since December 2001.
Deputy Public Defender David Celli, on behalf of Bowman, told Feeney he has been trying to track down trial transcripts, which is a challenge because the trial was held so long ago. Feeney agreed to sign an order to have Bowman, now 42, transferred to Humboldt County. He is serving a life sentence and is currently at High Desert State Prison in Susanville.
Hanley, 43, is lodged at the state's Correctional Training Facility in Soledad. Defense attorney Mark Hapgood said he will prepare an order asking that Hanley also be returned to Humboldt.
Bowman, Hanley, Keisner and Metcalf entered Aubrey's home with their faces covered, demanding money and drugs. They left empty-handed, but the last one out the door plunged a knife into Aubrey's chest. Although Bowman was charged with being the stabber, the jury acquitted him of that allegation. So it has never been determined who actually used the knife.
Under the old felony murder rule, if a person participated in a felony that ended with murder, he or she could be charged for the killing and be sentenced to life. Senate Bill 1437, passed earlier this year, requires that to be charged with murder an accomplice must have the intent to kill or be a major participant in the underlying felony and act with "reckless disregard for human life."
So far the 39-year-old Keisner, at Pelican Bay State Prison, and Metcalf, 38, at Calapatria State Prison, have not requested re-sentencing.
"We anticipate more being filed," Feeney told attorneys.
District Attorney Maggie Fleming attended the hearing, saying she would file a response to each petition. Outside court, Fleming said her response to each will be the same: The new law is unconstitutional because it was not approved by voters. Fleming said that is the position of the California District Attorneys Association.
The law has been successfully challenged in Orange County, where a judge declared it unconstitutional.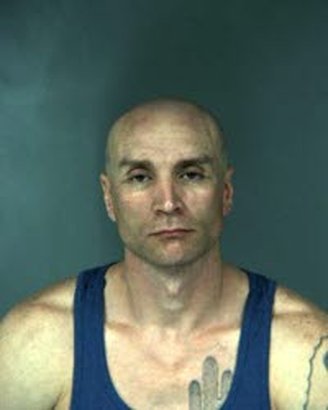 This afternoon several people were in court to support convicted murderer Jonas Randall Semore, found guilty of second-degree murder in May 2016. Semore, 46, and Nicholas Johnson were convicted of killing David Ganfield, who was struck repeatedly in the head with a wooden bat. Johnson is serving a life term.

Semore is housed at the California Correctional Facility in Tehachapi.
Defense attorney Russ Clanton said today he has been in communication with Semore but has not yet seen the petition.
Celli also appeared today on behalf of 45-year-old Tracy Jolene Williams, one of four people convicted in the February 2009 slaying of Ezra Sanders, shot to death during an attempted robbery at his McKinleyville home.
Feeney questioned Celli about whether the new law covers Williams, who pleaded guilty to voluntary manslaughter rather than murder. Celli said he believes it does apply to her case. Williams is serving her sentence at the Central California Women's Facility in Chowchilla.
Another woman asking for a new sentence is Sonia Hunsucker, sentenced to 15 years to life for the May 2011 killing of Willow Creek resident Darrell Hanger Sr. Hunsucker, now 38 and lodged in the same prison as Williams, was with her brother and two other people who went to Hanger's son's home, expecting to find it empty and instead were confronted by the father and son.
Hanger Sr. was killed by gunfire and his son shot and wounded. Two of Hunsucker's co-defendants, Jason Bruce Hunsucker and Jackson Earl Surber, are also in state prison.
Deputy Conflict Counsel Meagan O'Connell appeared today on behalf of Sonia Hunsucker and fellow petitioners Michael Thomas Gorman, Douglas Mark Lunsford and John Lewis Way.
Gorman is 46 and serving his time at Valley State Prison in Chowchilla. Back in April 2001 he was involved in the killing of Bruce James, who was staying at a motel in Eureka. Although it was Michael Jared Lane who stabbed James to death, Gorman participated afterward.
Lane and his girlfriend Florence Laurel Anderson reportedly believed James had $600, and the plan was for Anderson to pose as a prostitute, giving James oral sex in exchange for money. But Lane burst into the motel room and repeatedly stabbed James.
Lane is serving a life term. Anderson was sentenced to life under the felony murder rule, but in 2017 Gov. Jerry Brown commuted her sentence.
Lunsford, 63, was convicted of the August 2002 death of his former son-in-law Nathan Gray Dannemiller, who was shot in the face and chest outside his Eureka apartment. Lunsford and his wife Marcella were arrested a year later in Tennessee. Marcella was sentenced to 26 years to life, but former Gov. Brown also commuted her sentence.
The Lunsfords were in a custody dispute with Dannemiller, 26, who had been married to their daughter.
As for Way, he did not file his petition until last month, Feeney noted, and O'Connell said her office was appointed to the case just yesterday. He is serving time at San Quentin for the February 2009 killing of Andrew Pease, stabbed to death outside the former Ray's supermarket near Bayshore Mall.
Way and James Robert Stanko had gone on a 30-minute robbery spree that ended when Stanko knifed Pease in the store's parking lot. Way told police he didn't know Stanko had a knife.
All the cases will be on calendar again next month, with about half scheduled for June 14 and the rest for June 28.
If upheld, the new law will have an impact on the case against four people charged with murdering Tyson Eduardo Claros near Manila in December 2016. Although Brandon James Mitchell is charged with shooting Claros to death, three others involved in the related carjacking are also charged with murder. They are Tamara Nicole Thomson, Cesar Octavio Valenzuela and Hector Godoy-Standley. A fifth defendant, Godoy-Standley's former girlfriend Catherine Fode, has pleaded guilty to voluntary manslaughter and agreed to testify against the others.