Krayzie Bone enjoying the views near what appears to be Camel Rock.
Grammy-winning artist Krayzie Bone from the '90s hip-hop group Bone Thugs-N-Harmony was in Humboldt County over the weekend to work on his new cannabis line "Strains of Legends."

Riverbar Pharms Bed & Breakfast owner Desiree Robinson told the Outpost that the rapper stayed at her business in Fortuna while he sampled the local weed and took in Humboldt's natural beauty.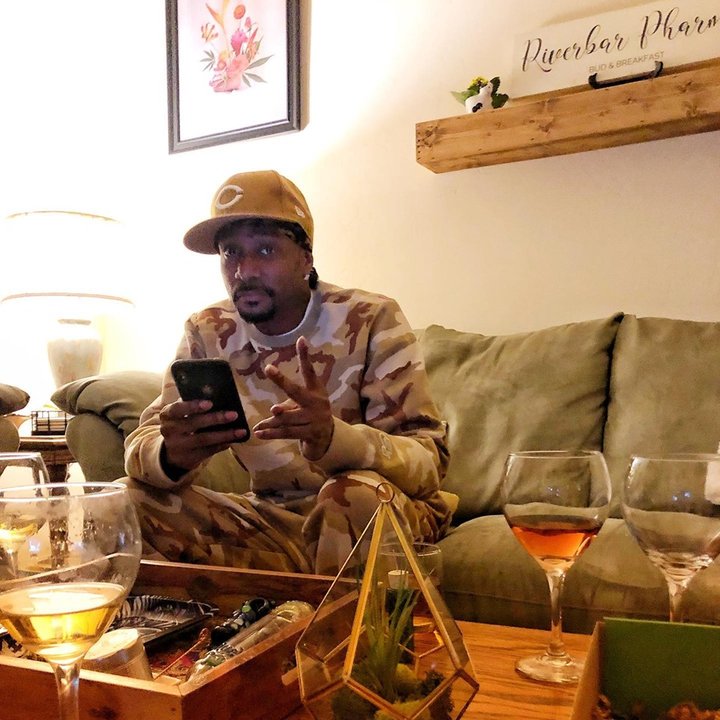 "They went to Trinidad and loved it there," Robinson said. "They saw the redwoods and got to see the beauty of Humboldt."
Krayzie Bone is most well known for his various hits with Bone Thugs-N-Harmony, like "Tha Crossroads" and "Thuggish Ruggish Bone." However, he also made a resurgence in the 2000s collaborating on hit tracks with Akon and Chamillioaire.
According to the rapper's social media pages, he's still actively touring with Bone Thugs and as a solo artist while promoting his new line of marijuana products.
Sticks and Bones may get you stoned. | Krayzie Bone poses for photographers on the Lost Coast.