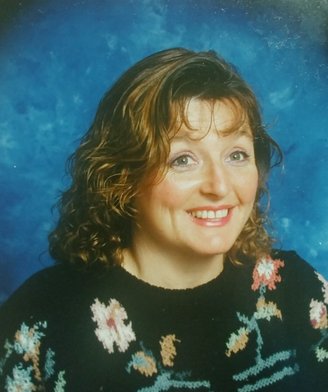 Julie Ann Henderson
November 8th 1952 to October 20th 2019
On the morning of October 20th 2019, Julie Ann Henderson passed away at the age of 67, with her family by her side, in Eureka. She was born in Nevada City on November 8, 1952 as a sixth-generation native Californian. Her mother, Lynette Key-Hulsey, was a seamstress, had a masters in economics, and was a gemologist. Her father, Robert Henderson, worked on road construction and died three months after Julie was born. She had three siblings.
Julie Ann Henderson moved to Humboldt County with John Hockett around 1971. Soon after, her mother and siblings followed her. They all came to love the Redwoods, Pacific Coast, and the culture of Humboldt County. But Julie Ann always went back to Grass Valley and Nevada City to visit family and her beloved grandmother. Julie and John lived in Myers Flat and bought property in Fruitland Ridge, where they were expecting their first born, Victoreo. They traveled to Mexico and cross-country. She spoke of these trips often. Years later she met Gary Hammond and they lived in Miranda, where she became pregnant with their daughter Crystal. While Julie Ann was expecting she bought 47 acres in Piercy, where she raised pigs, chickens and horses. Julie finally found her love of her life, Steven McFarland. He adopted her daughter and they had their son, Christopher. Julie Ann lived in southern Humboldt for 34 years. Then moved to Eureka in 2005. She loved the cooler weather and the city life.
Julie was a waitress, housekeeper, caregiver and a loving mother. She went to College of the Redwoods and real estate school. Julie and her youngest son Chris went to Mexico and built houses and did missionary work with the Weott church. She loved traveling. Julie had a chance to see where her late father was born and where his family settled in Pennsylvania. Julie Ann traveled to the wine country often with her daughter, visited her brother Jon in Tahoe and went to her aunt and uncle Ellis's 60th anniversary in Monroe, Washington.
Julie enjoyed going to concerts and dancing. She was in multiple choirs. She also had fun making arts and ceramics. She enjoyed camping with her family and friends. Her favorite memories of camping were at Black Sands, Trinidad and in the redwoods. She enjoyed a good Hallmark movie and grew to love musicals from her mother. Julie loved learning about gemology, and her favorite nickname was "Jewels." She enjoyed cooking and taught her children the family pasty pie recipe. Julie Ann wasn't afraid to meet new friends and had many.
Julie survived by her mother, her grandma painter, Aunt Lucille and Uncle Raymond Ellis. Her aunt and uncle had almost adopted her and cared for Julie Ann for many years. She also survived by her children Victoreo and Michelle Hockett, Crystal and Jason Keppeler, and Christopher and Kay McFarland. Julie Ann had six grandchildren and three great-grandchildren.
Julie had always lived by her children and loved her family more than anything.
Any Memorial contributions could be given to the Healy Senior Center in Redway, Senior Center in Eureka or/and the Hope Center in Eureka. Contact Crystal Keppeler — (707) 223-4709 — for details of Julie Ann's celebration of life. So far it will be held in Weott at the end of January. More details when confirmed. Definitely a pot luck!
###
The obituary above was submitted on behalf of Julie Henderson's loved ones. The Lost Coast Outpost runs obituaries of Humboldt County residents at no charge. See guidelines here.