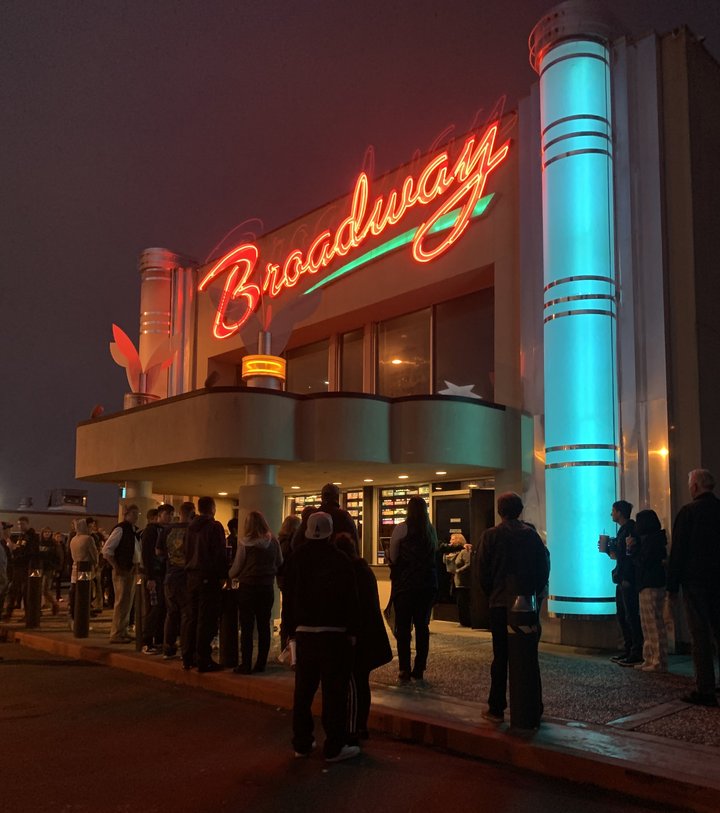 (UPDATE) Monday, 10:00 a.m.:

The reported gas leak that caused dozens of unhappy moviegoers to evacuate Broadway Cinema in Eureka last night turned out to be a false alarm.
Humboldt Bay Fire Battalion Chief Tim Citro told the Outpost this morning that someone mistook the smell of a nearby car for natural gas.
"There was an odor in the area that was determined to be coming from a car parked next to the gas meter," Citro said.
PG&E was dispatched to the scene last night and confirmed that the gas meter was undamaged.
###
Multiple readers have informed the Outpost that Eureka's Broadway Cinema was evacuated minutes ago.
One moviegoer who was attending a screening of "Ford v Ferrari" said that theater employees told the audience they were being evacuated due to a "building malfunction."
Outpost reporter Ryan Burns is on scene and confirmed with employees moments ago that the building was evacuated due to a gas leak.
PG&E workers have been called to the scene and are expected to arrive in 30 minutes.
We will update when we know more.