L.A.'s fine, the sun shines most the time
And the feeling is "lay back"
Palm trees grow and rents are low…
— "I Am…I Said," Neil Diamond
###
Actually no. OK, we were just in Inglewood, next to LAX, for a couple of nights, so really can't judge. The sun did shine, true, but the temperature inversion saw to it that smog lingered through the day. Palm trees do grow — here and there; they line just a few residential streets in Inglewood, along with trash.
And I have it on good authority — that of our family members who were the reason for our quick trip down there — that rents are not low, no how. They are thrilled to have snagged a one-bedroom apartment (for a family of six) for $1,200, the going rate normally being $1,800 and up. Oh, and here's the weirdest thing. Apparently apartments in LA don't normally come with fridge and stove! You take yours with you when you move, hoping there's space enough in your new home. Great for appliance manufacturers, really bad for landfills.
And about that "lay back" feeling: we arrived at Motel 6, a couple of miles east of LAX, right next to 405, just before a car with a shattered, bullet-holed, side window drove in: guy had had an altercation with a motorbike rider on the freeway, been shot at — wounded his hand — and found refuge in the motel parking lot. Cops, lots of 'em, took over the place. Then there was the midnight call to our room. Someone was asking for my wife by name — how the hell did they get it? — wanted to give her a hat. Yep, you read that right. He had to be escorted from the motel, the graveyard-shift receptionist told us next morning. There's more — but meanwhile…
Our family members enthused about the place! Close to the beach, mountains, ski slopes, Disneyland, La Brea Tar Pits (Haven't been there? Go!), Hollywood Bowl…and shows! Sports! Big City buzz! (Having watched Goliath series one, with its serrated "Bartholomew" theme song, I knew all about the buzz.)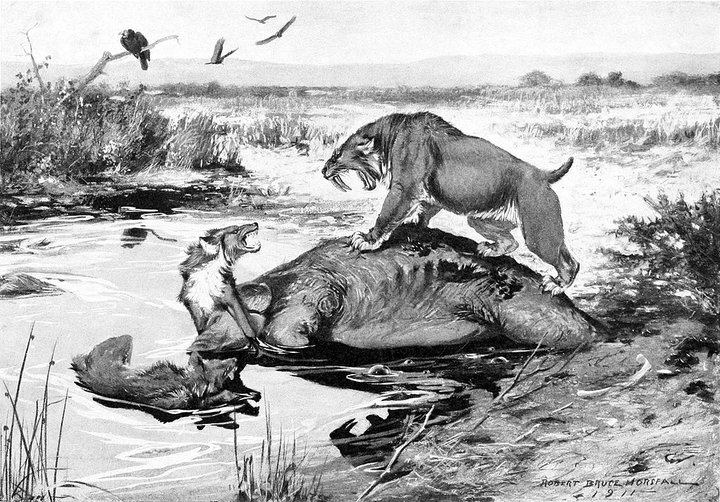 For a place that started out as a pueblo of just 44 people in 1781, ordered by the King of Spain while Mexico was still Nueva España, the place sure has grown. (Nearby Mission San Gabriel Arcángel had been founded 10 years earlier, one of Junipero Serra's 21 Californian missions when the region was in Alta California.) About 13 million people currently live in the metro area. Not including the remnants of the estimated 5,000 native people living in the Los Angeles basin before the arrival of disease-laden Europeans.

L.A.'s growth was all about water. Cadillac Desert: The American West and Its Disappearing Water, Marc Reisner's 1986 scathing indictment of the politics behind L.A.'s "theft" of water from the Owens River and Mono Lake tells the sorry tale. Los Angeles is arid desert, folks! Always was, always will be. The local San Gabriel river has far too little flow to supply the needs of L.A.
As Reisner says, "More than anyplace else, California seems determined to prove that the Second Law of Thermodynamics is a lie." And nowhere is this more apparent than in L.A. See for yourself: $187 one-way airfare from ACV, two flights a day, 90 minutes. Go before they cancel the direct service again!