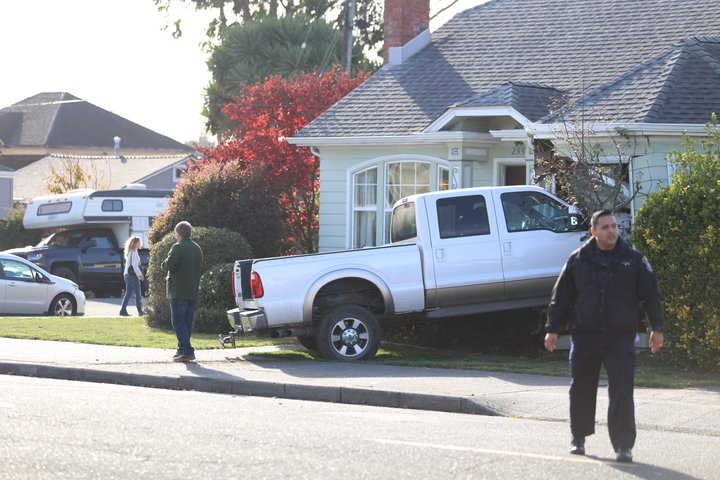 A truck has plowed into a home near the corner of F and Dollison streets this afternoon, causing serious damage to the structure.
This happens just a couple of blocks southwest and a couple of hours after this morning's vehicle-versus-domicile incident, in which the apartment complex in question escaped unscathed.
Humboldt Bay Fire's Amy Conlin, who is at the scene, tells the Outpost's Andrew Goff that it appears that the truck was traveling eastbound on Dollison when it took the turn onto F, clipped another vehicle and spun out directly into the home.
Officers at the scene are performing a sobriety test on the driver of the truck. There are no injuries reported at the scene.
F Street is currently closed between Carson and Dollison.
We'll update when we know more.