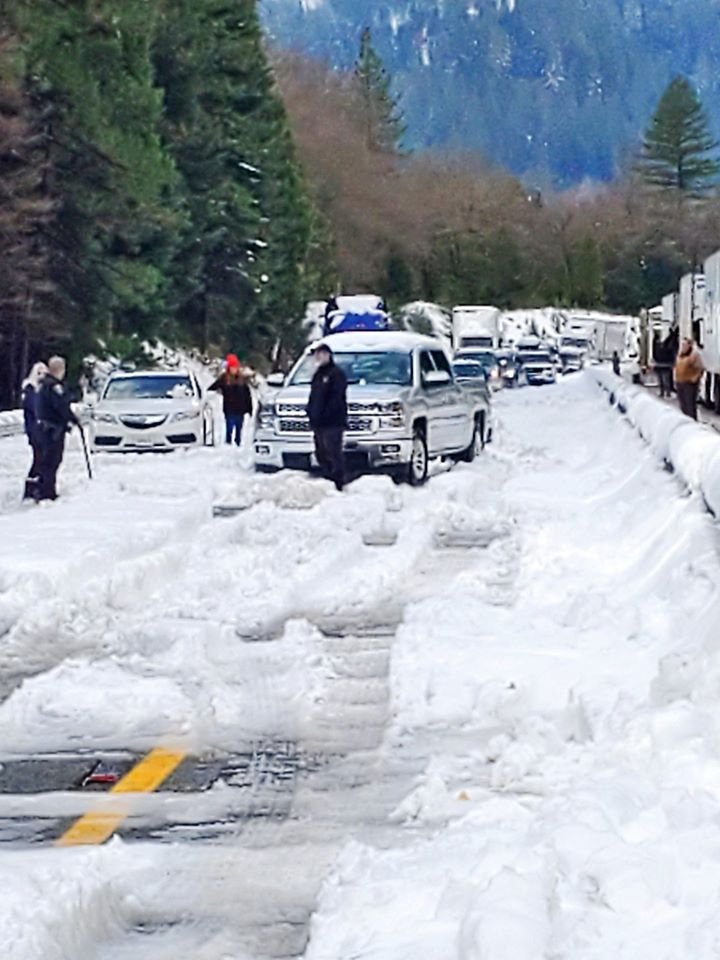 UPDATE, 3:26 p.m.:
Caltrans reports that I-5 is now open with no chain requirements. Safe travels.
###
Occasionally us Humboldters must make the pilgrimage across Highways 299 or 36 to the great 5 Freeway in order to socialize with the outside world.
If you plan to take the I-5 North for Thanksgiving or have loved ones headed to Humboldt via I-5 South, you probably already know that yesterday's nasty snowstorm completely shut down the freeway 10 miles north of Redding.
Believe it or not, the massive interstate system that serves as the main artery of California's roadways is still completely closed in the area while Caltrans crews work to clear snow and trapped vehicles from the road.
But if you're still hoping to use I-5 sometime soon, there's good news. Caltrans District 2 reported minutes ago that it plans to reopen the freeway sometime between mid and late afternoon today.
Snow chains are still required for many areas along Highway 36.