Yesterday's windstorm managed some creative destruction: One of the much-loathed billboards along the Eureka-Arcata safety corridor near Brainard was huffed and puffed and blown the hell down, which is something that the bureaucratic process has been unable to accomplish.
Several others, however, stood tall throughout the cyclone.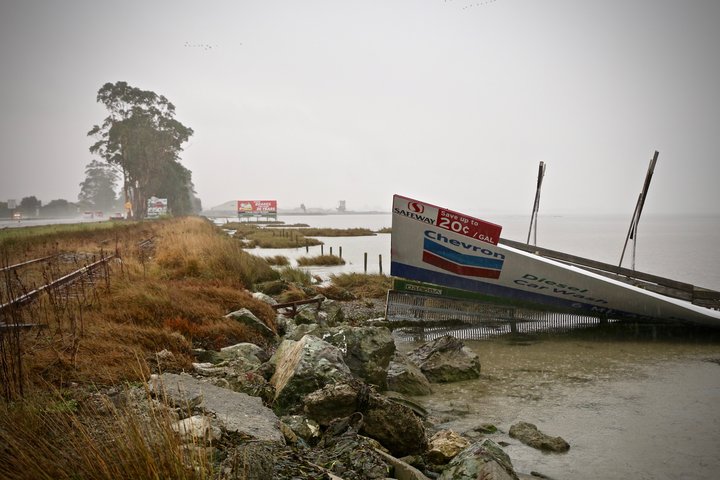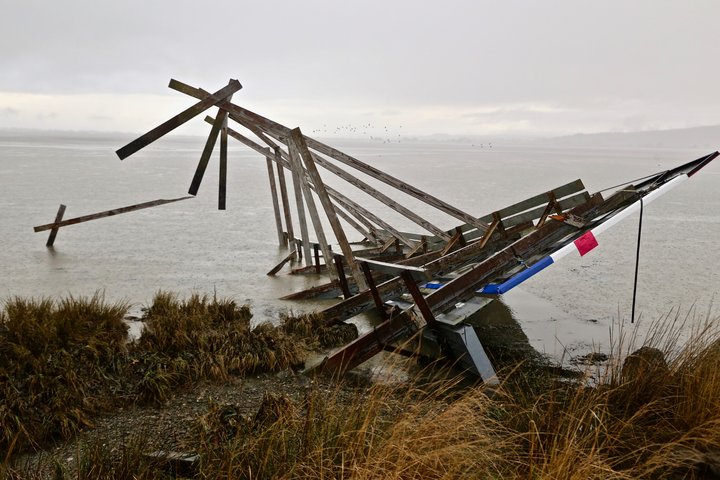 Elsewhere around the county, reader Naomy Garcia sends in this photo of the canopy of the Texaco station in Eureka well shredded by the breeze: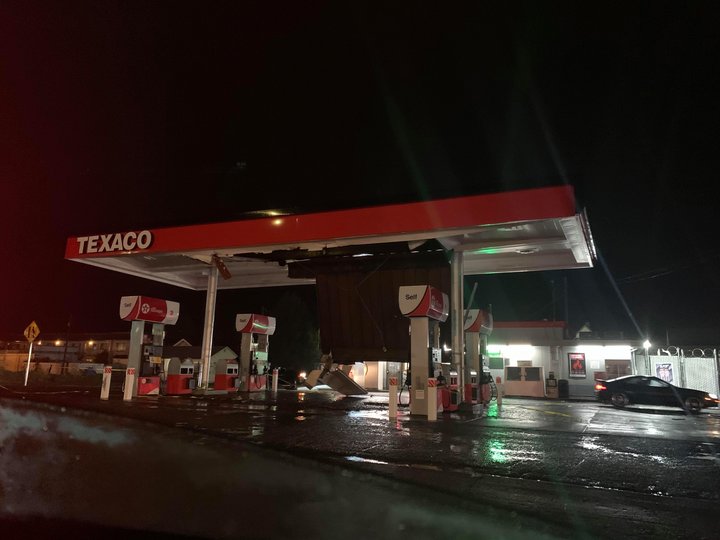 And reader Steve Lee gives us the scene at HSU yesterday.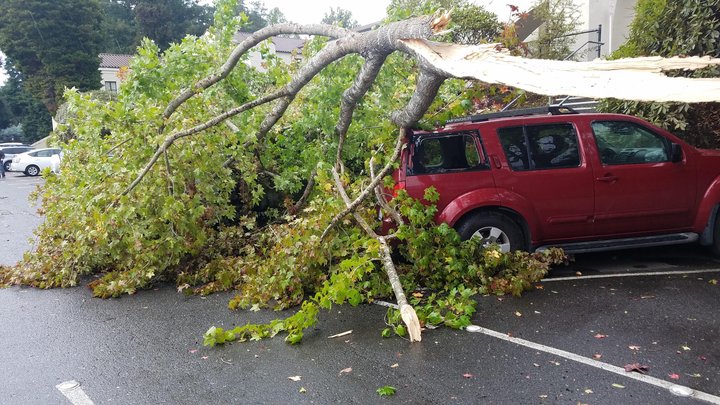 Lee says: ""Downed limb at HSU, you can't see the second car but both were owned by same family."
And flurry of hail just passed through Eureka. Stay strong, drive safe.