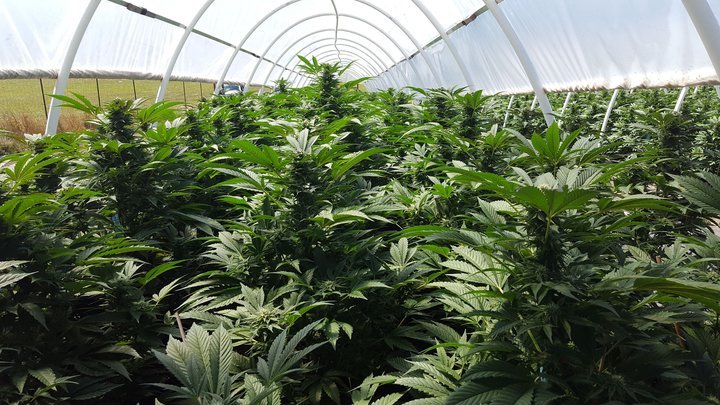 # # #
Press release from the Humboldt County Growers Alliance:
With harvest season in full swing, Humboldt County now leads the state in licensed cannabis cultivation.

On October 23, 2019, Humboldt County Growers Alliance (HCGA), representing over 230-plus licensed cannabis businesses in Humboldt County, reviewed publicly-available cultivation licensing information from CDFA. With most temporary licenses now transitioned into provisional and annual licenses, HCGA's analysis found that Humboldt County now holds more total cultivation licenses, has more independent licensed farms, cultivates more licensed production area, and has more licensed production capacity than any other California county.

Humboldt is also well ahead of other counties in obtaining annual cultivation licenses, which unlike provisional licenses require the completion of all state environmental requirements including CEQA, Department of Fish and Wildlife, and Water Board compliance.

Licensing data for California's six most prolific cultivating counties is summarized below:

"Total production acreage" adjusts for production output based on cultivation method. HCGA's analysis assumed that outdoor cultivation pulls one harvest per year; mixed-light tier 1 cultivation pulls two harvests per year; mixed-light tier 2 cultivation pulls 3.5 harvests per year; and indoor cultivation pulls five harvests per year.

Humboldt cultivators now account for 29% of the state's total 3,470 cultivation licenses and 33% of the state's 1,737 independent cultivation businesses. Humboldt County also holds a majority (55.8%) of the state's 380 annual cultivation licenses. In the Emerald Triangle as a whole - including Humboldt, Mendocino, and Trinity counties - over 1,000 independent farms have obtained cultivation licenses, representing more than 60% of the independent farms in the state.

"As we celebrate the 2019 harvest, Humboldt County's leadership in the regulated cannabis market is a testament to this community's resilience," said HCGA's executive director, Terra Carver. "The fact that Humboldt now leads the state in licensed cultivation validates the incredible effort that farmers, local cannabis businesses, policymakers, and the community have put in over the past five years to bring us to this point."

"HCGA is especially proud that over 550 independent farms in Humboldt County have successfully obtained cultivation licenses, with hundreds more working to come into compliance" Carver added. "The ability of these farms to compete in the licensed marketplace sends a signal that small-scale, environmentally responsible farming has a major role to play in the future of the cannabis industry, as it should."

"Obtaining a license as a small farm in one of the most highly regulated markets in the world has been an incredible challenge," said David Dickinson, owner of Woody Ridge Farm in Southern Humboldt. "The past few years have been a learning experience for all of us, but now we're showing that we can not just survive in the regulated market, but thrive in it."

In addition to the six counties mentioned above, other counties with significant cultivation include Yolo (80 licenses), Sonoma (68), Riverside (52), Nevada (48), Lake (43), Alameda (32), San Luis Obispo (25), and San Francisco (13).