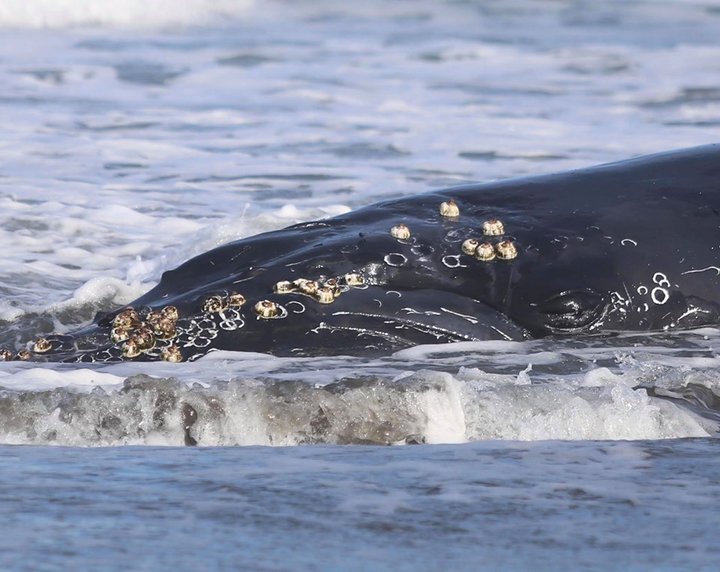 The adult humpback whale that washed ashore north of Samoa Wednesday morning has died.
HSU marine mammal stranding expert Dawn Goley told the Outpost by phone this evening that she and others with the Northcoast Marine Mammal Center worked all day with experts from the National Oceanic and Atmospheric Association (NOAA) and marine mammal veterinarians who had come to the scene from across the country.
"We took some samples and [conducted] a health assessment, and we determined that the whale wouldn't survive," Goley said. "So we made the decision to humanely euthanize it so it wouldn't suffer through another tide cycle of getting buffeted by the waves."
Beach-goers first spotted the beached whale, wrapped in fishing gear, around 10 a.m. Wednesday. Over the next 30 hours or so, the whale showed signs of weakened life, occasionally flapping its dorsal fin, vocalizing and rolling onto its side. But even after it was cut free from the fishing gear it was never able to free itself into the sea.
Goley said the next step is to perform a necropsy to see exactly what led its condition to deteriorate to the point where euthanasia was the only humane option.
"We did our best," she said, her voice shaky. "I know people are really upset by it but we really did all we could do."

# # #
PREVIOUSLY: