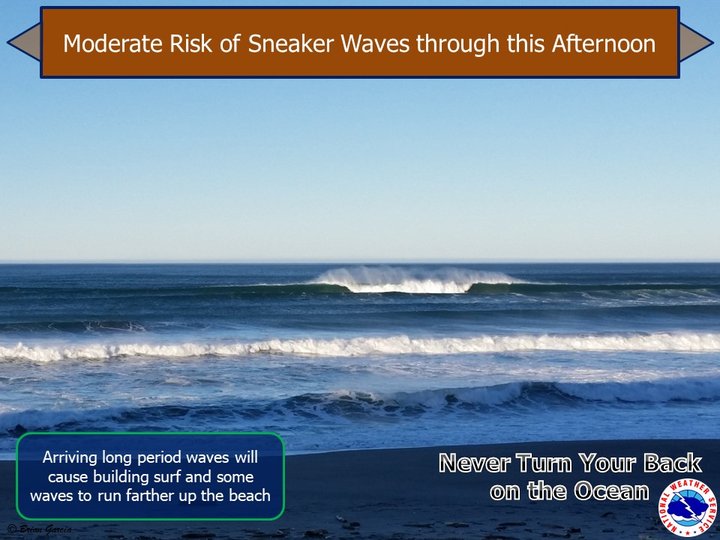 Despite the sunny weather, it's probably best to avoid the beach today. Eureka's National Weather Service office reports that there's a moderate risk for sneaker waves this afternoon.
"Incoming long-period swell today will cause a sneaker wave threat," the NWS stated on social media. "Sneaker waves are large waves that seem to come out of nowhere and run farther up the beach slope than normal. Sneaker waves can catch you off guard and quickly pull you into the ocean where survival is unlikely because of strong currents, turbulent surf, and very cold water."
Steep beaches, rocks, and jetties are especially dangerous today. If you absolutely have to visit the beach, the NWS recommends you stay far away from the surf.