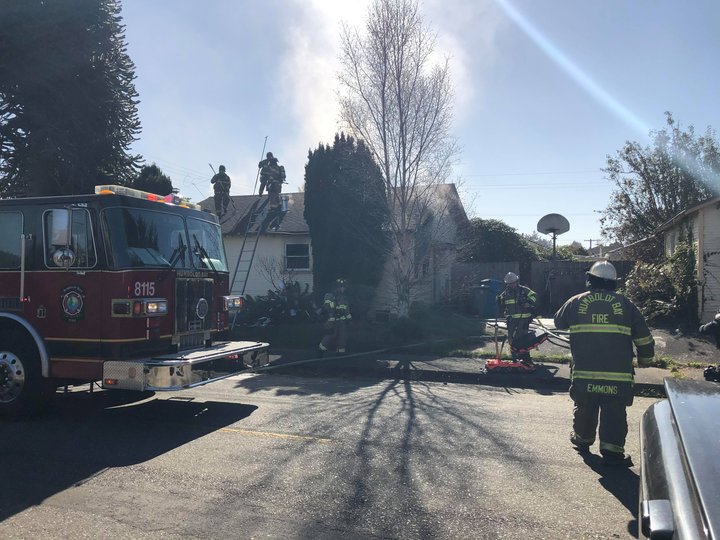 Just as power was being restored to Eureka neighborhood by neighborhood, Humboldt Bay Fire was called to a working structure fire near the intersection of Wood Street and M Street, off Harris Avenue in Eureka.
A total of four engines were called to the scene, and firefighters seem to have it under control at the moment. Wood Street is still blocked. No word on the cause of the fire yet.
We'll update when we know more.