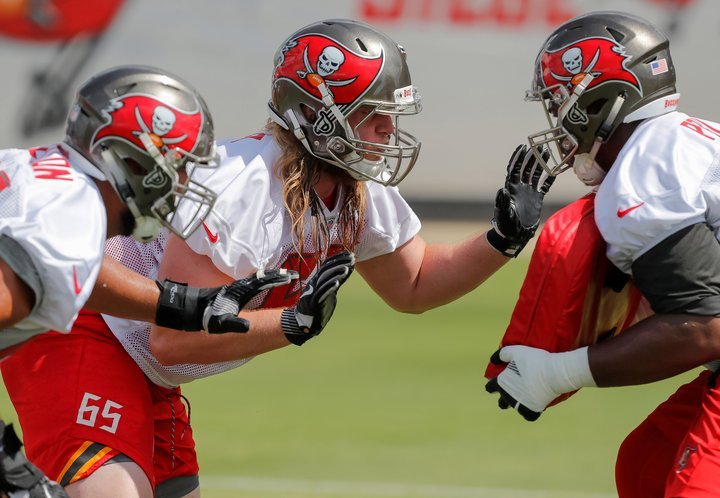 Alex Cappa showed the NFL what it means to be Hum-built yesterday.

Buccaneers head coach Bruce Arians revealed to reporters during a press conference today that Cappa broke his arm during the second quarter of the team's 31-24 loss to the New Orleans Saints.
Despite the injury, the Humboldt State produced lineman never missed a snap.
"I do have to commend Alex Cappa," Arians told reporters. "He broke his arm in the second quarter — played the entire game."
Bruce Arians on the injuries to Demar Dotson and Alex Cappa. pic.twitter.com/xQ3lzYed3C

— PewterReport (@PewterReport) October 7, 2019
Coach Bruce Arians breaks the news.
To add to his toughness, Cappa reportedly told reporters yesterday that his injury was "just a bruise."
Turns out it was more than that. But despite the severity of his injury, Arians said Cappa is only expected to miss "a few weeks."
Unfortunately for Cappa, that means he won't suit up for next week's big game against the Carolina Panthers, which will be played in Merrie Olde England.
Let's hope our boy still gets a free trip to London out of the deal.
Buccaneers' Alex Cappa breaks arm in game against Saints, plays through the end pic.twitter.com/M2LSUhaLIM

— For The Win (@ForTheWin) October 7, 2019
Cappa gets mainstream media love for his toughness.