 Hello? Can anybody read this?

As of this moment, PG&E is cutting electricity to well over 800,000 customers across Northern California — including us poor saps here in Humboldt County — in hopes of preventing any wildfires that could be sparked by the dry, windy conditions.
The City of Eureka issued a press release yesterday evening stating that water will still be flowing to residences, but added that crews will be using mobile generators to prevent sewage pump stations from backing up.
Eureka City Hall, Eureka Police Department and Humboldt Bay Fire offices will be open during regular hours amid the outage.
The Redwood Coast-Humboldt County Airport is also expected to operating as usual thanks to on-site generators. However, ACV did issue a statement on social media asking passengers to check in early and print out boarding passes just in case.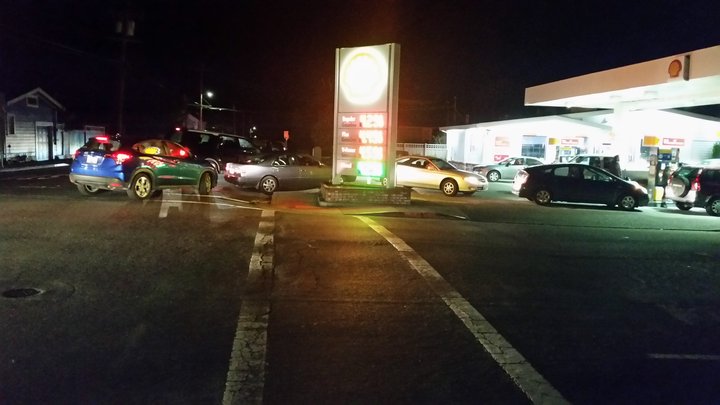 A bit of a frenzy ensured yesterday evening, with folks waiting in long lines to stock up on gasoline and household essentials. Readers are telling us that some local gas stations are out of gas and employees are turning customers away.
Power is expected to be down for at least the next 36 hours, so light some candles, tune that acoustic guitar and get to grilling those perishables.
LoCO will continue to provide news to anyone out there with cell service while we wait this thing out. Remember, you can also keep track of the latest power outage information with LoCO's handy outages map.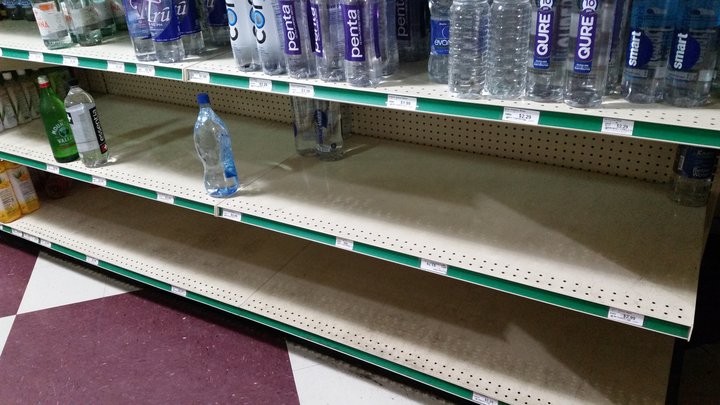 More information from the City of Eureka:
The City of Eureka has received notification that the County of Humboldt will be part of PG&E's Public Safety Power Shutoff (PSPS).

The two main power transmission lines coming into
Humboldt County along Highway 299 and Highway 36 will be de-energized to protect areas along the route that are subject to high fire risk due to predicted wind weather events.

The shutdown will begin at midnight tonight, October 8th and is scheduled to last until noon on Thursday, October 10th.

Re-energization of the lines could take additional time and
residents should be prepared for the outage to last until Friday the 11th.

At this time, the City of Eureka is activating it Emergency Operations Center and working with Humboldt County Office of Emergency Services. Due to loss of power, the City of Eureka operations will be impacted significantly. Public Safety and Public Works crews will be staffing up to handle operations as needed.

During power shutdowns, residents are advised to the following:

• City Hall, Eureka Police, and Humboldt Bay Fire Offices will be open regular hours
• Water will still flow to homes however sewer lift stations will be impacted and crews will rotate pumping utilizing mobile generators and other equipment
• Non-working traffic signals are four way stops. Motorist must stop and proceed once it is safe to continue.
• Only call 9-1-1 with in the event of a true emergency


Non emergency calls can be directed to the following numbers:
o Eureka Police Business Line 441-4060
o Humboldt Bay Fire 441-4000
o Eureka Public Works 441-4203
o Eureka Administration 441-4144

The City will provide updates as the situation develops.

Additional safety information is available at: https://humboldtgov.org/