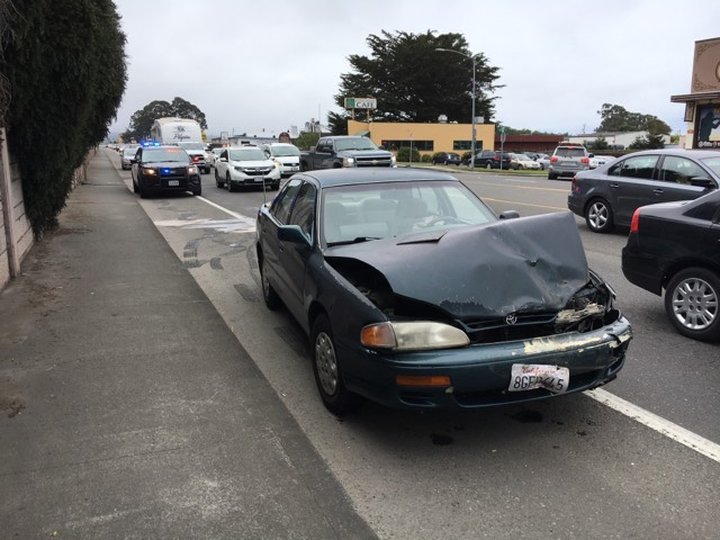 A Toyota and a Jeep collided on the northbound side of Broadway, just south of McCullens Avenue at about 11:30 a.m. today.
According the the traffic scanner one person was taken away in an ambulance.
The Eureka Police Department is on the scene and says that they cannot provide any additional information at this time.
There are currently no road closures. But if you are traveling in the area, be aware that traffic is backed up slightly on Broadway headed northbound.