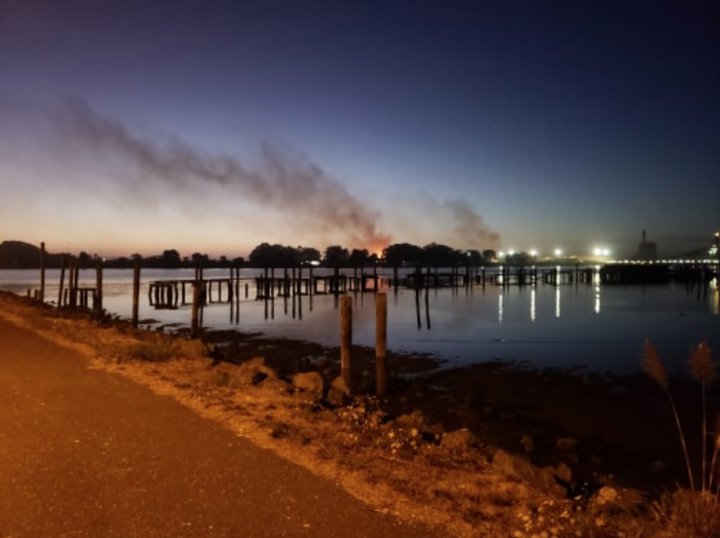 Two separate fires occurred last night on the Samoa Peninsula just before 8 p.m. when a eucalyptus tree fell onto a power line, causing a transformer to blow and sending sparks into the surrounding area.

Samoa Peninsula Fire District firefighter Norberto Olavarria told the Outpost this morning that the fires were a half-acre and a quarter-acre in size and burned through grass and other vegetation. They started on Bay Street in between Samoa and Fairhaven. No lives or homes were threatened by the flames and firefighters arrived on scene at around 8 p.m.
"We were able to knock back the fire and stop forward progression pretty quickly," Olavarria said. "[The tree] could have caused a surge in the electric line that blew a transformer and caused some arcing."
Samoa Peninsula firefighters were on-scene until midnight containing the blazes, with help from Humboldt Bay Fire as well as Arcata Fire.
Video by Malachi Exline