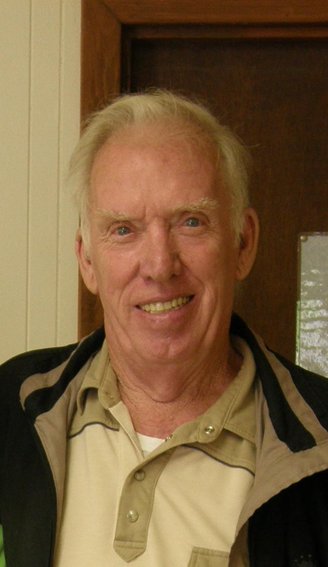 Thomas Clint Coleman was, born Sept. 9, 1932 to Scott and Genevieve Coleman in Paw Paw, Kentucky. In 1940, the family moved from Paw Paw, Kentucky to Mossy Rock, Washington where his father made a living as a logger.
In May 1947, the family moved to Hydesville, California. Thomas' father and Ed Toler ran a tye mill on the Cottrell Ranch, east of Bridgeville. Tom attended Fortuna High School, however his high school diploma was attained through the GED test.
In 1949 Thomas joined the Army where he attained the rank of sergeant while serving with 101st Airborne. He had four official drops over South Korea. He was honorably discharged in 1951.
He married Lorene Cone and they had two daughters, Pam and Penny, and one son, Matt.
Tom worked in a sawmill for a short time and he drove logging truck for awhile. He also worked as a gypo logger for different outfits. In 1955, he decided to go to Alaska where he was a cat skinner for one summer. At the end of the season, he and his family came to California and he and his brother Doug started a split log business and they had a contract with Pacific Lumber Co.
Tom and his brother were working near Pepperwood when the 1964 flood struck. They were part of the crew who were hired to do clean up in Southern Humboldt after the disaster.
Several years later Tom went to work for Canevari Timber Co. and worked there as a timber faller until 1982. Then he went to work as a timber faller for Three Rivers Logging, east of Bridgeville.
On Jan. 10, 1984, he married Judy Sternberg and the couple bought the bar Jon's Club in Fortuna on April 1, 1985. Meanwhile Tom still found time to fall timber for Ken Reynolds and Ray Chisum. Tom and Judy would own and operate Jon's Club until Sept. 21, 2007.
One of the hight lights of Tom's life occurred in 1971 when he and his friend Tom Young raced the Baja 1000 in his blue 4-wheel drive Ford pickup. At that time, the race was run from Ensenada to La Paz. They came in 14th in the 4-wheel drive vehicle division.
Two years ago Tom was diagnosed with Parkinson's Disease and dementia. He died Sept. 1, 2019 at home from a heart attack.
Tom is survived by his wife of 35 years, Judy; his first wife, Lorene; one step son, one son, two daughters; his sister, Wilma Bailey, brothers and their wives, Jack and Pat, Doug and Rita: four nieces, three nephews and numerous other relatives.
Memorial services will be held at Hydesville Community Church on Oct. 5, at 2 p.m.
###
The obituary above was submitted by Tom's loved ones. The Lost Coast Outpost runs obituaries of Humboldt County residents at no charge. See guidelines here.