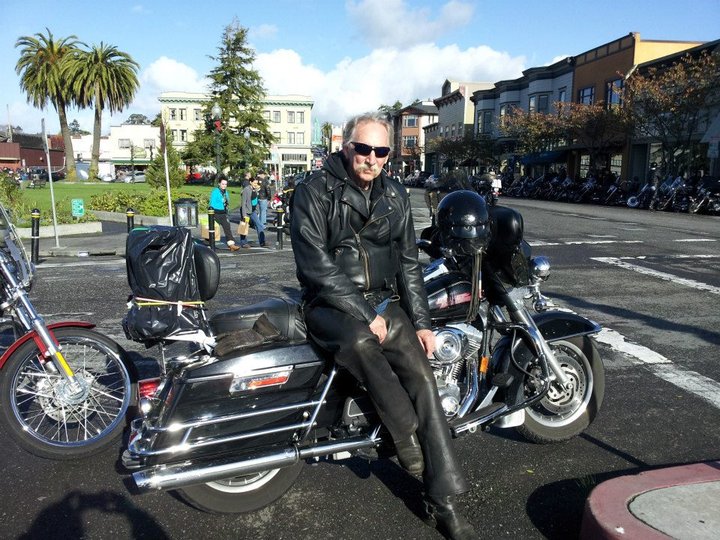 Les was born in 1946 in Hawthorne Nevada, to Roxy Fugate-Bruner and David Minton. Les passed away on 08/08/2019 due to injuries sustained in a motorcycle accident that occurred on 7/30/19. He died peacefully, surrounded by family.

Les moved around a lot over the years and went into the army in 1964 where he served 3 tours in Viet Nam. Les received numerous medals during his service and was awarded an Army Commendation Medal for Heroism on 1/24/1966 for an exceptionally valorous action while defending a downed helicopter. Les left the service with distinction the following year.
Les had many different jobs in his life, but the job he held the longest was as an Electronics Technician with Schmidbauer Lumber at various locations over a 45 year period. Les loved his job and working for the Schmidbauer family. Les was well traveled, an accomplished photographer, avid reader as well as motorcyclist.
Les was preceded in death by his wife Patricia Minton in December of 2018. He was a kind and loving caregiver to her during her 3.5 year battle with cancer. Les was also preceded by his father, David C. Minton of Fort Walton Beach, Florida, his mother, Roxy Bruner and sister Denzilla Bruner. Les is survived by brothers Wayne Black, Marcus Bruner, Phillip Bruner, Paul Bruner and Skip Bruner as well as sisters Retta Winbigler, Sheriena Bruner, Christina Bruner and Sister In law and close friend Laura Knight.
Les and Patty loved to ride motorcycles and both owned Harleys. They both served as officers in the Eureka Chapter of the UBNC and were passionate about helping children in the community. They were a wonderful couple who enjoyed each others company and spent most of their time together reading, talking or riding their motorcycles.
Les leaves behind many friends in Eureka and Redding. He was a soft spoken man with a heart of gold. He will be dearly missed by those who knew him.
There will be an interment of both Les and Patty's cremains at the Veterans Cemetery in Igo, just outside of Redding at 2:00 pm on Friday September 27th. Everyone is invited to attend. The service planned will honor Les' service to our country in military tradition and celebrate their lives together. Any questions or directions can be obtained by contacting Laura Knight at 707-499-9977.