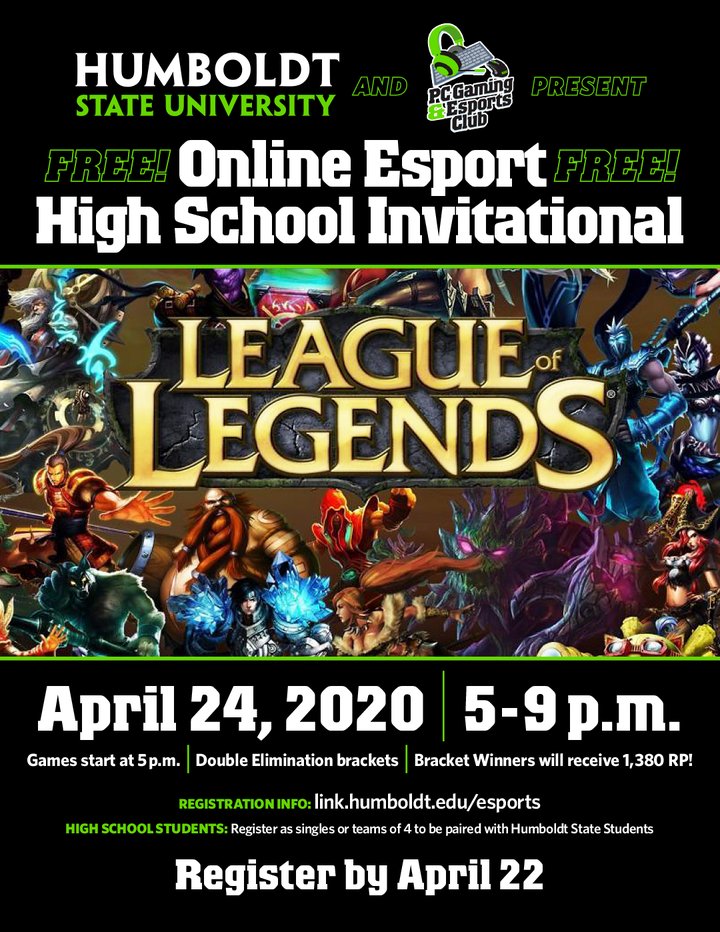 A group of Humboldt State University students are putting on a free e-sports tournament for local high schoolers during the coronavirus epidemic.

The HSU PC Gaming Club is looking for high school students to play in a double-elimination League of Legends tournament, where four high school students will be paired with one HSU student in teams of five to compete for the tournament championship and a prize of 1,380 RP (League of Legends in-game currency).
PC Gaming Club faculty advisor David Marshall told the Outpost that the group is hoping to sign up more participants before tomorrow's 5 p.m. deadline.
The tournament will be held on Friday 5 to 9 p.m. All tournament entrants will play from home and students under the age of 18 will need permission from a parent or guardian to enter.
Event details, including how to register can be found at: link.humboldt.edu/esports. Students with questions about the event can contact club president Sarah Livingstone via email at slk432@humboldt.edu.
The PC Gaming Club also encourages people to check out the flight simulator that club members built and installed in the HSU Library when it reopens.