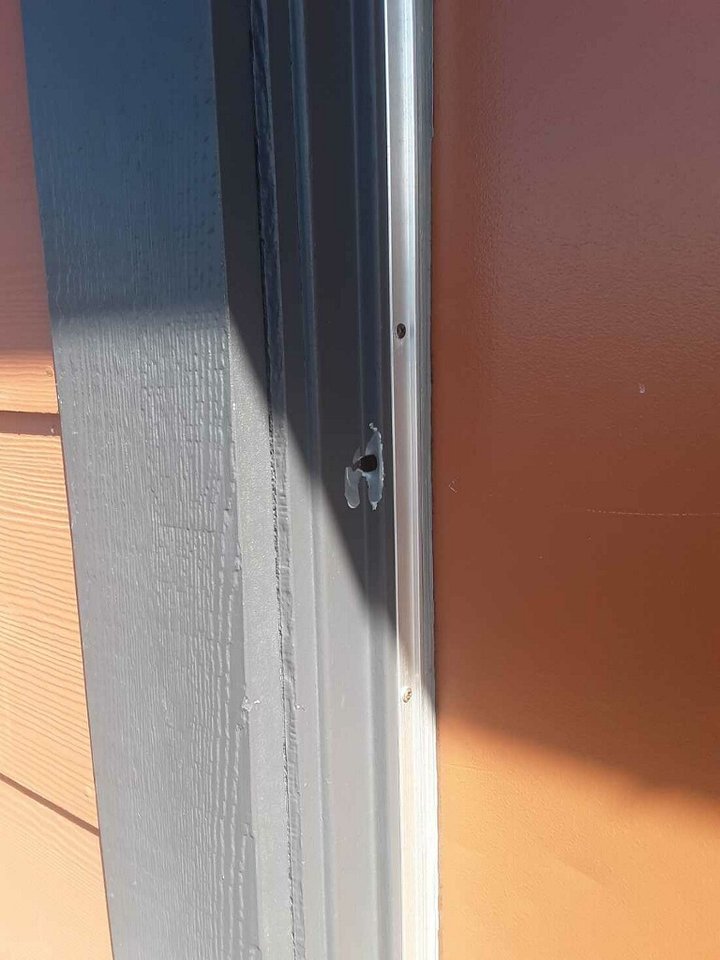 UPDATE 3:17 p.m.: The Arcata Police Department sent the Outpost photos of the car in question. Photos have been added to the story and at the bottom of the page.
###
At around 12:20 a.m. last night, five shots were fired from a white Nissan Altima with black rims and silver door handles, striking a number of buildings at the Humboldt Plaza Apartments at 2575 Alliance Road in Arcata. No injuries were reported and the three suspects, the vehicle and the firearm are still outstanding, Arcata Police Chief Brian Ahearn told the Outpost today.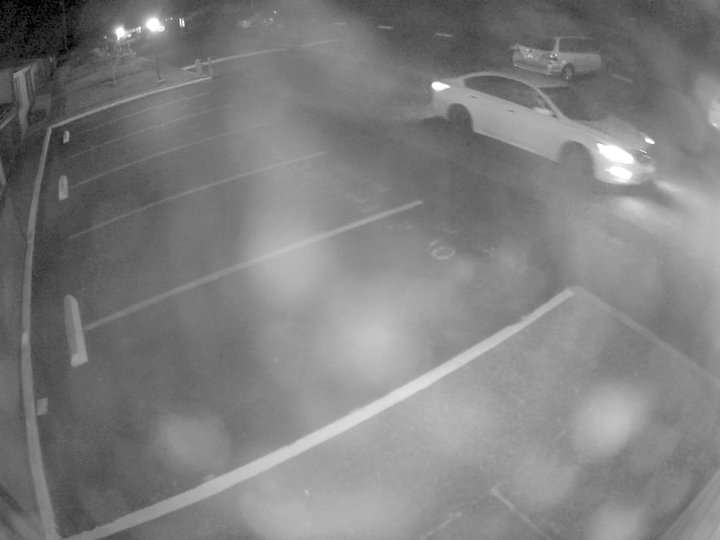 "They drove toward the back of the complex and then as they drove back out, before they went onto Alliance Road, the front passenger in the car leaned out the window and fired multiple rounds from a firearm across the roof of the car," Ahearn said adding that three of the rounds hit a maintenance shed and the other two went into two separate apartments.

Justin Ridenour is a father of three — ages 13, 4 and 8 months — and a tenant at the Humboldt Plaza Apartments. He said he heard the five shots go off right after he finished smoking a cigarette, and met up with a security guard on duty last night.
"After we looked for a little bit we found a shell casing on the ground and then the cops showed up," Ridenour told the Outpost. He added that one of the rounds that hit an apartment was an elderly woman's. "And the other one went through an elderly gentleman's window and almost hit his oxygen tank."
Ahearn said the situation is an ongoing investigation, and they have video of the incident and witness statements to review.
"So right now we are looking for the community's help," Ahearn said. "If anyone sees a white Nissan Altima with black rims and silver door handles, call the Arcata Police Department. Or if they have any other information related to this case."
The Arcata Police Department can be reached at 707-822-2424.
###
Photos of the car in question: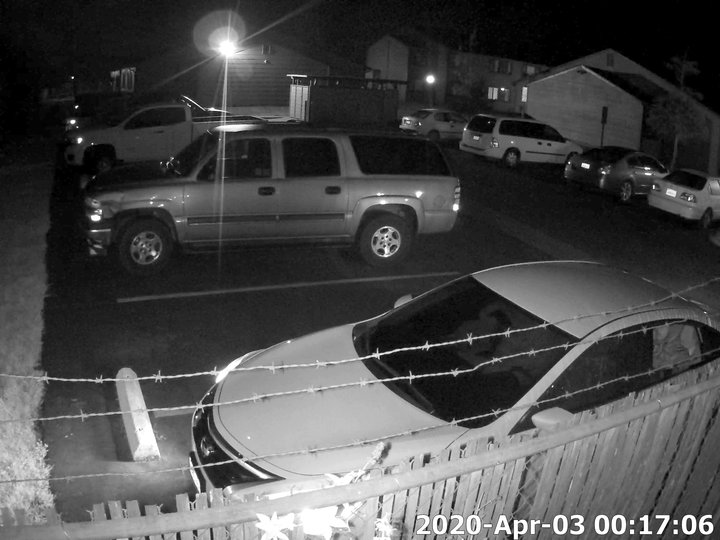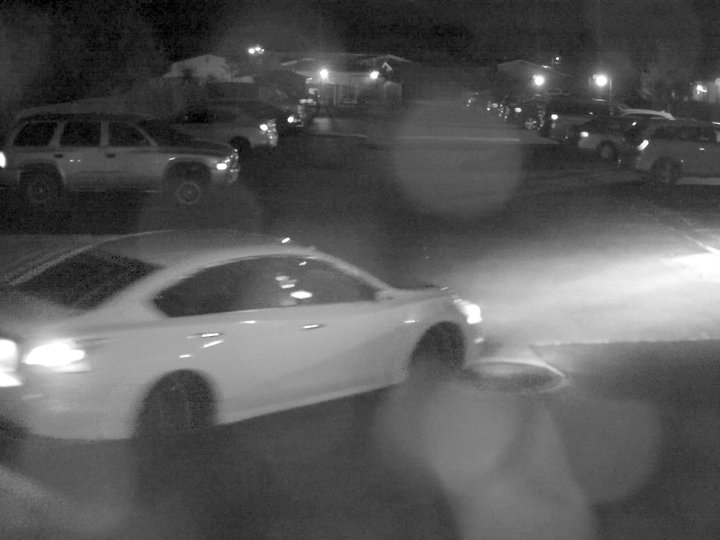 Photos of the maintenance shed at Humboldt Plaza Apartments: