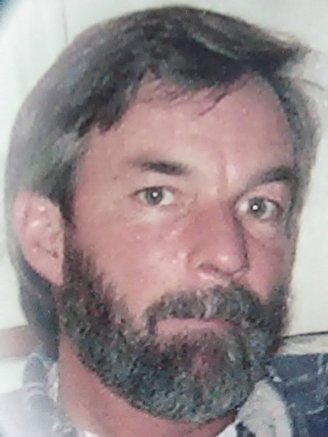 Kenneth Alan Vallotton
May 12, 1953 to February 28, 2020
Known affectionately as Kenny amongst fishermen, Ken Vallotton passed with grace and peace in his home on February 28, 2020, held by his wife and children. He had the precious time he cherished to say his goodbyes. Over his last months he shared many tender moments embracing family and friends, mutually expressing deep love and appreciation. Ken felt that his life had been full. He had great adventures and accomplished many things. Though he would surely miss his loved ones, his soul was satisfied.
Ken was a talented fisherman. As it's told, he was born with a fishing pole in one hand and a frog gig in the other. (This Vallotton tradition continues, as his last request to his grandchildren was to gig a frog for him.) Ken knew he was bound for the ocean when at age 14 he built a miniature Trimaran, sailing it from Moss Landing to Santa Cruz, and making a splash in the local news. He used his practical and creative engineering skills to refurbish first the Sea Turtle, then the Tortuga Grande (an abandoned vessel he purchased for $200). Over the years he completely rebuilt it, outfitting it with salmon gear and innovative systems that became the envy of the fleet.
Ken was born in Spokane to Patricia and Will Vallotton on May 12, 1953. He grew up between San Jose and Santa Cruz. His first prayer to God was to never let him be bored. God answered. Ken never lacked for inspiration. He always found a mission or a project. His earliest entrepreneurial adventures as a child in Santa Cruz involved selling dying starfish to tourists and worms to fishermen. As a teenager he worked as a dishwasher and short order cook at Stagnaro's on the Santa Cruz Wharf. He was a deck hand on a charter boat whenever he had the chance. He was called Kenny then, as now, an endearing name among fishermen.
Ken married Theresa Masterson in 1974. After proposing six times, she finally said yes. In their early years living in Los Gatos, Ken worked in a print shop running the press, started his own paint and wallpaper business, then drove a truck for a construction company where he collected building scraps that became the floor boards, and more, for the beginnings of the house he and Theresa would build. Desperately wanting to leave the city and move his young family to the country, Ken's parents offered them a few acres in northern Mendocino County on the headwaters of the Mattole River. On April 1st of 1977 Ken and Theresa moved into a humble, three room hillside cabin with an infant and a toddler. Off the grid, with no phone or electricity for 7 years, life posed many challenges. He enjoyed his vegetable garden and feeding his family from it, using it to teach his children about life cycles, the roles of bees and manure in helping things grow, and encouraging them to experiment with their own garden plots.
Ken was a talented writer and story-teller. For a time, he published his nautical adventures in the local paper. A natural musician, he played flute, weaving harmonies that floated among the melodies at music gatherings. He played hand drums and was always finger- tapping to a beat. Ken was a fine woodworker and craftsman. He built unique pieces of furniture, and Ken's artistic touch with natural edges created a warm home. The view of ancient redwoods across the valley through large open windows nurtured his soul. Over the years he enjoyed many hikes in the woods to gather mushrooms. He had a keen eye for Indian artifacts, and a curiosity and love for the natural world.
In the early days it was hard to find work, but Ken always found a way to provide for his family. He worked construction, built solar water heaters, hauled manure for local farmers, and ran the sawmill at Whitethorn Construction. One day at lunch break he told God that there was something greater he could do; not wanting his life to be wasted. Soon after, Ken found a job working with adults with disabilities, driving them from Southern Humboldt to a day program in Rio Dell, and working with them to learn basic skills. He grew to love these special people and discovered ways he could enhance the quality of their lives. He soon realized that there were no local services for this population between the cities of Eureka and Ukiah. So, he set out to establish a nonprofit to serve their needs. He won a grant for the unique community collaboration program he designed, and Community Cornerstone Inc. opened its doors in 1985, creating jobs for community members, as well as providing needed services. Community Cornerstone housed a woodshop, producing toys that were sold at gift shops up and down the north coast. Ken created many of the popular toys which included the Ball Flip, Top Notch, and a variety of puzzles. Some early staff members remain today, loving what they do. During this same period of time, Ken and Theresa fostered a handful of teenagers while raising their own. After 15 years as Executive Director of Community Cornerstone, Ken said he "ran out of gas." He felt the call of the ocean where he'd been sports fishing for years. Though painful, he left Community Cornerstone and bought the Lost Coast Landing boat launch operation that consisted of two old tractors and a CB. He soon added a bait and tackle shop. After six rigorous years he sold the Lost Coast Landing to purchase a back hoe and saw mill. He helped many people develop their homesteads and farms. During that time he obtained his commercial fishing licenses, selling his catch to individuals at first, and then later expanding to supply several local restaurants. Ken lived his dream out on the water. With a few faithful comrades as deck hands, he was the Captain.
In 2018, aware of the precarious nature of the boat launch business, Ken rallied the Shelter Cove community. He guided and consulted as they worked to establish a nonprofit to take over full responsibility of the launch service upon which every business in the cove depends. Shelter Cove Fishing Preservation Inc. (SCFPI) was founded in April, 2019. With Ken's nonprofit and business experience, his longstanding relationships with fishermen, local businesses, government entities, and community organizations, he successfully led the effort.
Ken held an even bigger vision to rebuild the marina at Shelter Cove, to enhance enjoyment and economic development. To share his ideas, he and his son Matthew worked together creating graphic models of the picture in his mind. In his last months, despite suffering illness, he wrote a three-phase proposal which includes a waste management system, the SCFPI office, a fish processing facility and market, and a cultural center for tourism and multi –purpose use. He had just enough time to present his vision to the SCFPI board of directors who unanimously approved it. Ken had hoped to be a part of this project going forward; he poured himself into this dream, doing all he possibly could with the energy and time he had left. His legacy will include this: his vision, his leadership, and service to the place and people he loved.
The name Kenneth comes from the root meaning for knowledge and understanding. Ken had a way of seeing below the surface insightfully, and the ability to communicate what he perceived. This was a gift, a talent recognized by many who worked with him as he set out to serve and build community. He was known for his kindness and peaceful nature. Ken had a quick wit and fun sense of humor. He spontaneously made up words that somehow made more sense of the subject matter, giving one pause and a good laugh. With a grounded sensibility he would often say, "I get all the news I need on the weather report," and "Be careful what you fish for."
Ken created and opened doors for many. In this remote, yet uniquely connected community, he remains a cornerstone, much loved and respected. He is greatly missed. Keep on fishing, Kenny, in those heavenly waters beyond these shores.
He leaves behind his wife Theresa of 46 years, children Claire, Matthew, Mindy, grandchildren Celia, Quinn, Lola, Colette, his sister Jan, his brother Bill, and many more of a large extended family and very dear friends who love him.
We'll come together for a memorial celebration of Ken's life at a future date.
###
The obituary above was submitted on behalf of Ken Valloton's loved ones. The Lost Coast Outpost runs obituaries of Humboldt County residents at no charge. See guidelines here.