UPDATE, AUG. 12: Samantha Karges of the Humboldt County Sheriff's Office sends along the following:
I wanted to notify you that missing person Joshua York was located at about 12:26 a.m. today at a motel in Fortuna. A manager reportedly recognized York's name on a customer check in sheet and notified law enforcement. York was located safe and in good condition. He told deputies that he had just wanted to "take a break from society."
###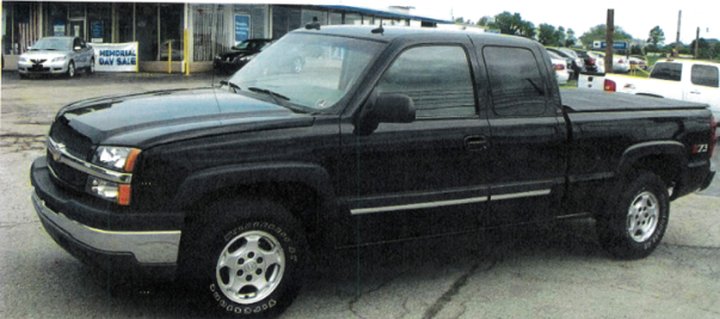 A 45-year-old Briceland man has been reported missing after he vanished more than three weeks ago following a day of work at his seasonal job in Petrolia for a local nonprofit.
The Humboldt County Sheriff's Office told the Outpost that Joshua Niles York was first reported missing on July 31 by his coworker and that his disappearance is now being investigated by the Sheriff's Criminal Investigations Division.
York was last seen driving a black 2003 Chevy Z-71 truck in the area of Briceland Thorn Road and Shelter Cove Road on July 19 at approximately 7 p.m.
According to the Facebook page "Josh York Missing Person," a search party is being organized with the help of the Petrolia Volunteer Fire Department and will take place sometime between Friday morning and Sunday evening. The Outpost reached out to the PVFD for more information but has yet to hear back.
"There are many ways you can help, like fliering around the area, helping out with food and snacks, etc.," the page reads. "So if you can be in the Redway/Garberville area this weekend we can use the person power!"
York is described as a white male adult weighing approximately 139 pounds and standing 5-feet-7-inches tall with brown eyes and a shaved head.
Anyone with information regarding York's whereabouts is encouraged to call the Humboldt County Sheriff's Office at (707) 445-7251 or the Sheriff's Office Crime Tip line at (707) 268-2539.