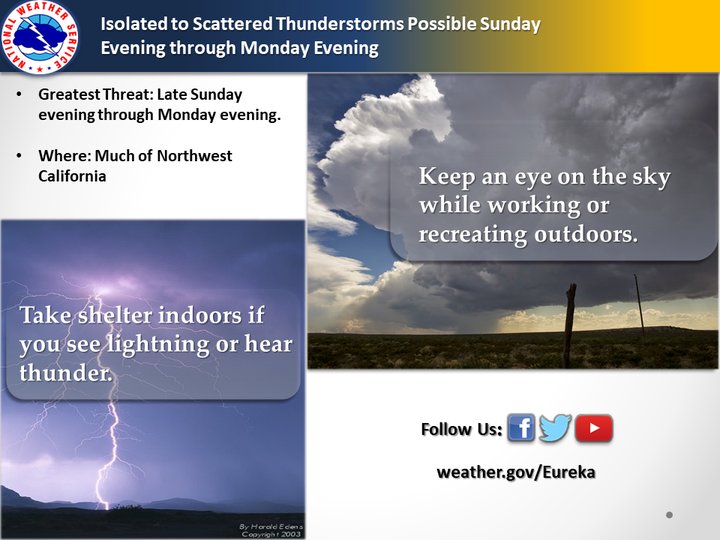 Hot weather and dry thunderstorms will increase the risk of wildfire throughout Humboldt's interior today and tomorrow.

Eureka's National Weather Service office reports that these thunderstorms will also be possible across much of Northwest California.
"Lightning and gusty winds are the main threat with these storms and new fire starts are possible," the NWS stated. "Fire onset can be sudden. Now is the time to prepare."
Humboldt's interior valleys are expected to see temperatures between 91 and 101 degrees this afternoon with thunderstorms possibly moving into the region this evening.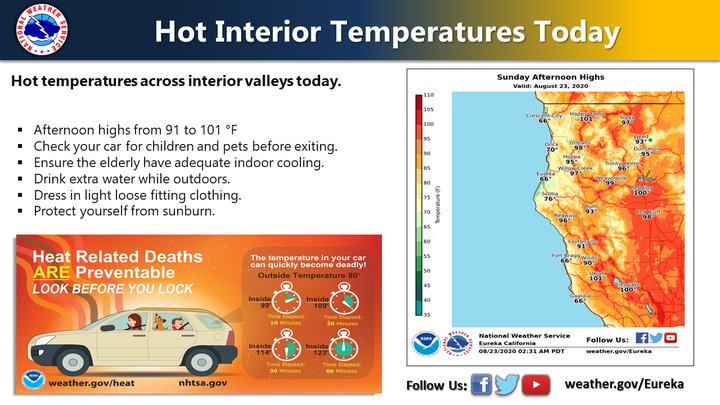 "Very little rain will occur with these storms, which will increase the threat for new fire starts due to lightning," the NWS stated. "A Red Flag Warning is in effect for all of northwest California from 11 p.m. Sunday through 11 p.m. Monday.
The greater Humboldt Bay area, meanwhile, is forecast to see temperatures in the high 60s and low 70s.