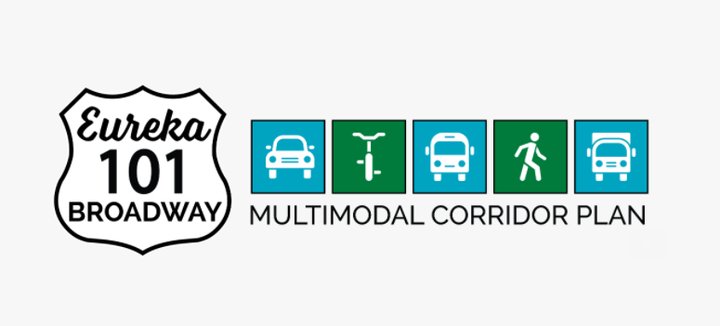 ###
PREVIOUSLY:
###
Efforts to make Eureka's Broadway corridor less terrible remain ongoing, and on Tuesday evening the public will have another opportunity to help refine the renovation plans. The Humboldt County Association of Governments (HCAOG) will host an online public workshop from 6:30 p.m. - 8 p.m.
Last month, stakeholders got together (virtually, we assume) to analyze eight alternative alignments of Eureka's most highly traveled corridor. Concepts for improving that dangerous and unsightly stretch of highway include center medians, sidewalk trees, bike lanes and even some potential realignments of the southbound lanes. (See details here.)
HCAOG has been working with the City of Eureka and the California Department of Transportation (Caltrans) for months to improve safety and multimodal transportation along Broadway, a thoroughfare that has proven to be especially dangerous for pedestrians and cyclists.
In a press release for Tuesday's workshop, HCAOG says, "We hope you will join us to provide feedback on potential solutions to improve multimodal choices for residents, commuters, and visitors."
Here are the details:
Tuesday, August 25, 2020 6:30 p.m. - 8:00 p.m.
Topic: Eureka Broadway Corridor Workshop
Join Zoom Meeting https://us02web.zoom.us/j/85098822367
Meeting ID: 850 9882 2367