Photos and video of the scene from the Arcata Fire District Facebook page.
Firefighters extinguished a barn fire on Mad River Road in Arcata early this morning, nearly a week after handling another explosive barn fire fueled by 187 Tons of Hay on the same road in the Arcata Bottoms.
The Arcata Fire District stated on social media at about 6 a.m. that firefighters were actively attempting to control the fire and protect a nearby residence and additional barn.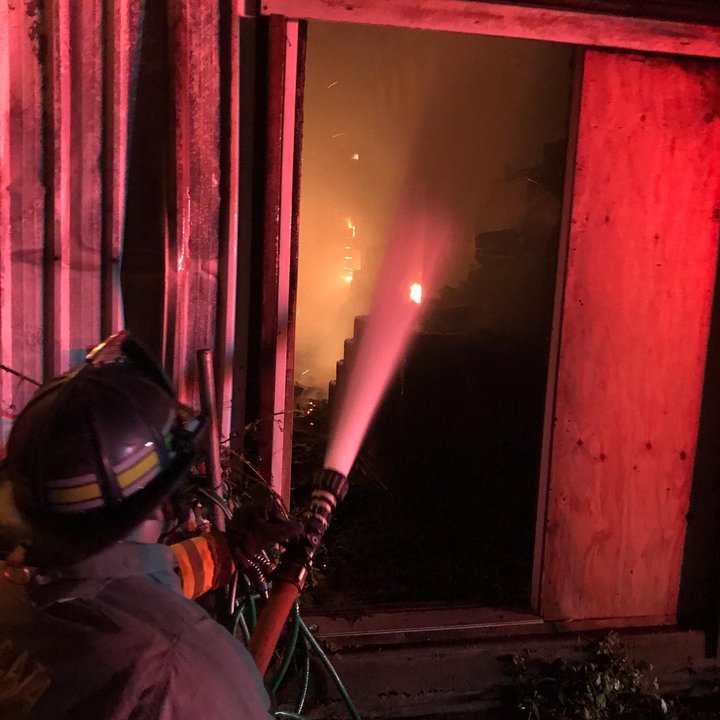 Minutes ago, the agency reported that the fire has been extinguished and that firefighters are now mopping up hot spots in the area.
"Fire is controlled and mutual aid units are being released," AFD stated.
Fire agencies from Loleta, Fortuna, Westhaven, Eureka, Blue Lake, Samoa, Fieldbrook and Kneeland all assisted in extinguishing the blaze.
No injuries were reported as a result of the fire.
AFD has not shared any information on what may have caused the fire at this time.