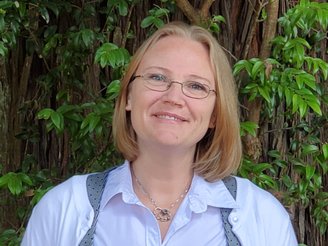 Another candidate has stepped up to run for the Eureka City Council Second Ward seat. Lucinda Jackson — an administrative analyst for the Humboldt County Office of Elections — has submitted her paperwork and had her nomination signatures verified, Eureka City Clerk Pam Powell confirmed with the Outpost.

A Eureka resident for 40 years, Jackson previously worked as a paralegal and has a background in accounting and business administration. In a chat with the Outpost earlier this week, Jackson said that, although she has no experience in politics, she believes she possesses the leadership and organizational skills to serve her city.

Regarding her work with the elections office, Jackson said that she and her employers have established clear parameters to ensure propriety and that Jackson will not be performing certain duties such as verifying candidates' nomination signatures, creating or scanning ballots.

"I want to conduct myself with accountability, integrity and transparency," Jackson told the Outpost.

When asked about her platform, Jackson said she would like to address Eureka's economic development, issues with homelessness and drug addiction and the city's aging infrastructure. The lack of adequate curbs and street lighting is something Jackson feels is a very big issue in her ward.

So far, Jackson has two opponents — Dorothy Jager-Wentworth and Tamar Shirley — for Eureka's Second Ward seat, although more candidates may be confirmed if they filed by today's deadline. Incumbent Heidi Messner is not eligible to run for reelection, due to no longer residing in Ward 2 after the city staff redrew the ward boundaries.

Jackson said that she plans to run a simple, low-cost campaign but she will soon launch a website and social media page to better acquaint the community with her platform.
###
[CORRECTION: For a couple of minutes there, we were using a wrong photo of Ms. Jackson. Apologies.]