A familiar bit of Humboldt holiday normalcy will "HONK HONK HONK" its way through Eureka this Saturday, when the 32nd Truckers' Christmas Parade does its best to bring smiles to community event-starved faces. To maintain appropriate pandemic safety, families are encouraged to watch, hear and endure this beloved tradition by practicing health official-recommended social distancing precautions or from the comfort of their parked, parade route-adjacent vehicles. Merry weird Christmas to you, one and all.

The Outpost wants to give you a heads up, though, and let you know to keep an eye out for one float that will likely out-adorable all the others. This year's entry from the Eureka City Employees Association's will feature lighted art displays that are based on drawings by students from the city's Little Saplings preschool. The painstakingly thorough recreations are the effort of Robert "Robot" Adams. We now invite you to enjoy some side-by-side cuteness, comparing the local tykes' artistic conceptions to Adams' ultimate full-size realizations.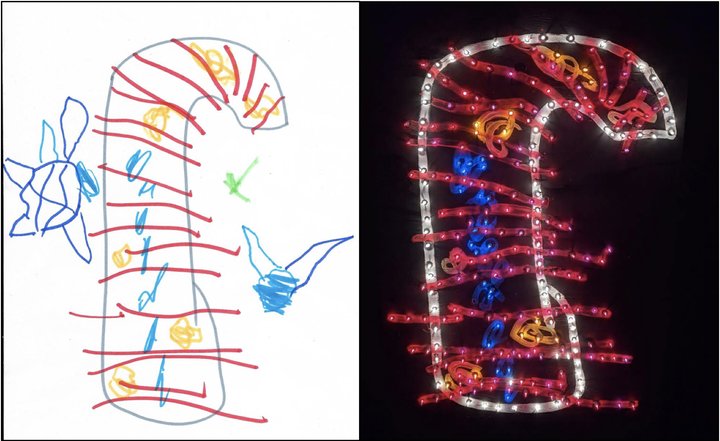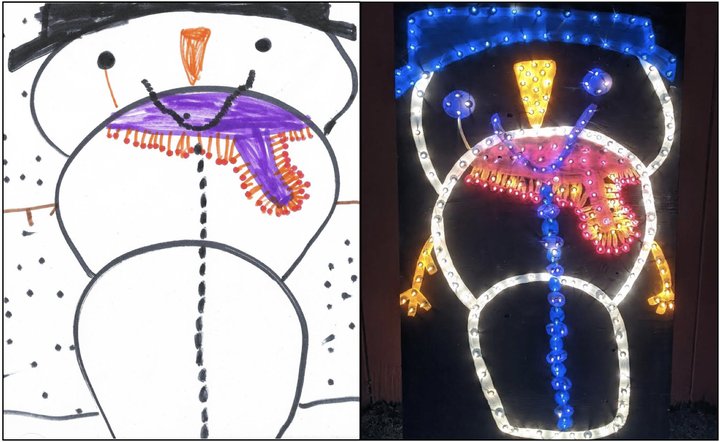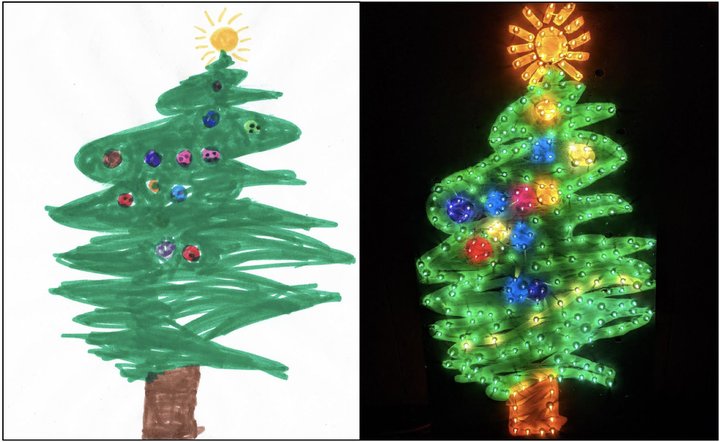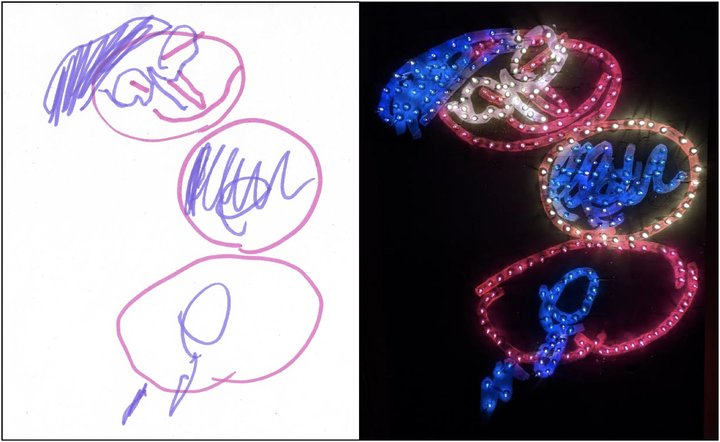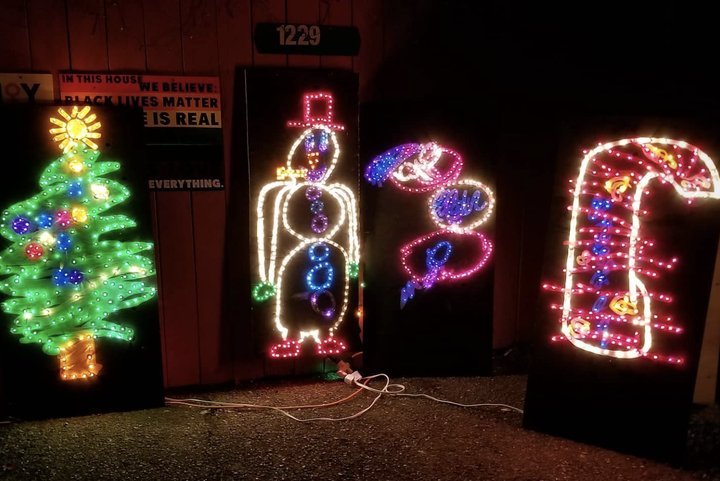 Ta-da! Adams, a longtime participant in the Kinetic Grand Championship and 2020 Rutabaga Queen, told the Outpost he hopes the works will inspire youngsters to pursue ideas combining art and engineering.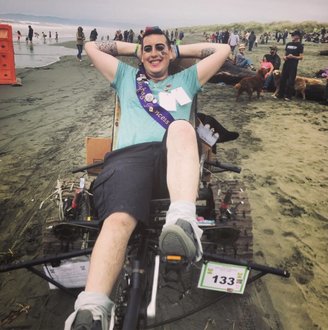 "The draw to this project, for me, was using STEAM principles to make fun!" Adams said. "A large part of the work I do with Kinetic Universe and the Kinetic Museum is highlighting the fun sides of math and science, especially to children, I hope that more projects like this in the community will spark the curiosity of young engineers."

Parents! Be sure to point these out to your kids and encourage them to keep scribbling! Who knows what might come of it?
Find a thermos to fill with hot cocoa because the Truckers' Christmas Parade starts at 6 p.m. this Saturday, Dec. 12. We've included a map of the route below. Be safe, be jolly and soak up some joy :)