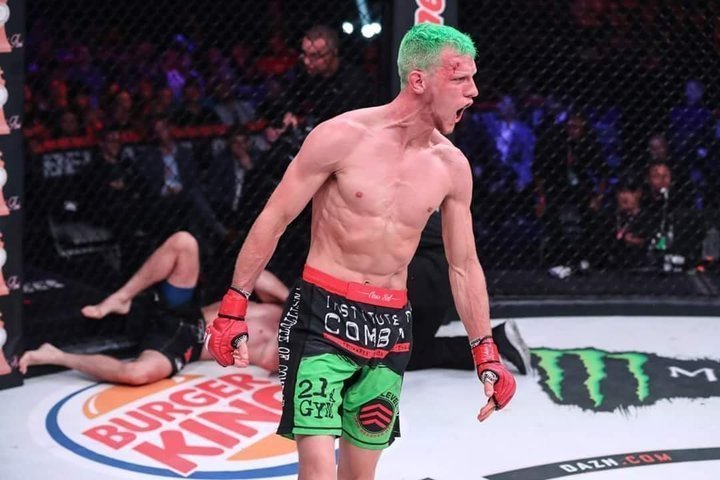 Local MMA pro Cass Bell signed a new multi-fight contract with Bellator yesterday which will double his pay.
Bell told the Outpost that he can't say how much he'll be making, but added that his earnings will also increase with each additional win.
"Feels amazing and exciting that they still want me to be part of their promotion," he said. "All the major promotions are cutting fighters, and I did lose my last fight, but it was against a super tough opponent that no one wanted to fight so I knew that I was in a good spot."
In July, he suffered his first professional loss via submission and now has a record of 5-1.
With the deal in place, Bell said that his next fight is expected to happen sometime in January or February of next year.
The signing marks Bell's third professional contract, all of which have been with Bellator MMA.
"I put the Bell in Bellator," he said.