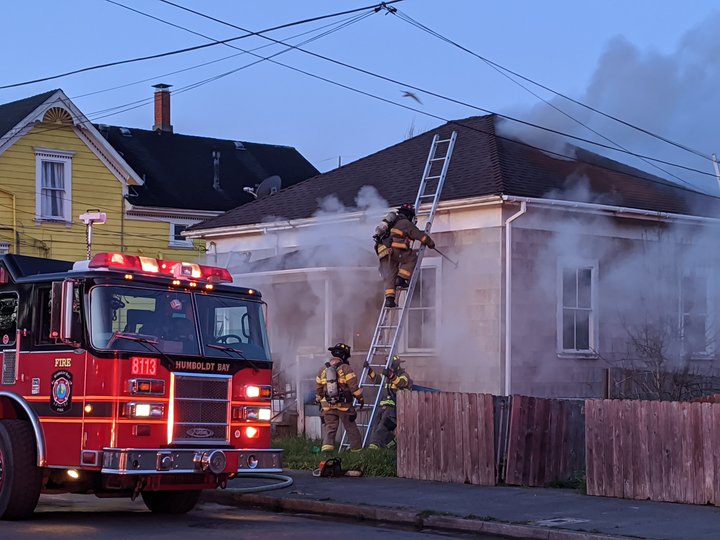 UPDATE:
PREVIOUSLY:
###
UPDATE: 7:22 a.m.: Humboldt Bay Fire's Chris Emmons, tells the Outpost's Andrew Goff at the scene, that first responders saw smoke emanating from the roof of the residence when they arrived at around 6:30 a.m. They made entry and discovered the fire concentrated in one room. One cat has died.
As for last night's events: "As of right now these are two totally separate incidents," Emmons said.
The fire seems to have been contained. Firefighters are rolling up their hoses. Eureka Police Chief Steve Watson has arrived at the scene.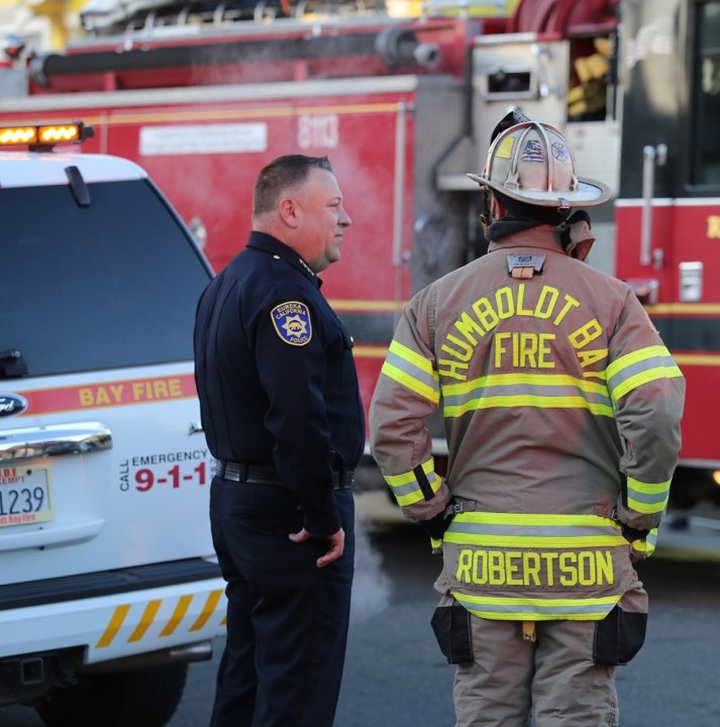 ###
The Union Street home where a teenage boy was shot last night is on fire this morning. Several Humboldt Bay Fire units were called to the scene at about 6:30 this morning, and they're battling a working fire in the home.
Arcata Fire has been called up to cover. Union Street is currently closed near the fire.
We'll update when we know more.