A Southern Humboldt man pleaded not guilty Thursday to murdering a still-unidentified man who was shot to death with an AK-47 rifle.

Deputy Conflict Counsel Meagan O'Connell entered the pleas on behalf of Ryan Anthony Tanner, accused of killing "John Doe" on Feb. 12 in the Ettersburg area. The killing was reported to the Sheriff's Office on Feb. 16, and Tanner was arrested the next day. Doe's remains were discovered on the Crooked Prairie Road property on Feb. 18.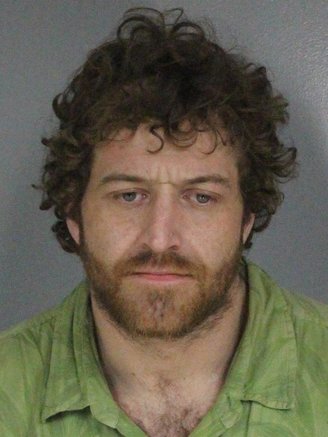 Additionally, Tanner is charged with assaulting two men with an AK-47 on Feb. 10, two days before the alleged murder. The criminal complaint names the victims as Jeffrey Kondos and Larry Dale Cook Jr.
Visiting Judge William Follett set Tanner's bail at $1,275,000.
The 32-year-old Tanner also is charged with the special allegation of personally using an AK47 during the alleged killing.
Doe's autopsy is scheduled for Saturday.
O'Connell told the judge that all she received from the prosecution Thursday is a police report containing "five pages of narrative" and a four-page summary. She requested more police reports, along with any photographs, videos and audio recordings. O'Connell also asked for witness statements and rap sheets on the alleged victims.
Tanner's preliminary hearing is scheduled for March 3. He was clean-shaven today and wearing the standard jail-issued orange jumpsuit.
###
PREVIOUSLY: