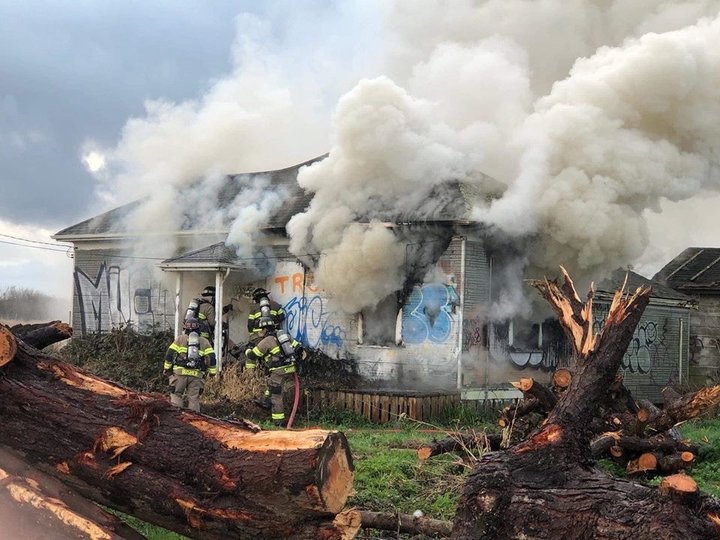 The Arcata Fire district responded to a structure fire at 2202 Old Samoa Road at 4:36 p.m. Sunday, after receiving 911 calls reporting heavy fire in a barn.

"Units first arriving at scene discovered heavy fire from several windows of a vacant farmhouse adjacent to a large barn," Arcata Fire posts on its Facebook page. "Once access was made the fire was quickly extinguished. The residence and adjacent barn have been vacant for some time and there has been frequent use by transients."
Arcata Fire District, Arcata Police Department, PG&E and Caltrans all responded to the scene, and Humboldt Bay Fire​ and Fieldbrook Volunteer Fire Department​ provided district coverage while Arcata fire was committed to the call, the post states.
Damage to the structure and contents is estimated at $150,000 and the investigation is continuing.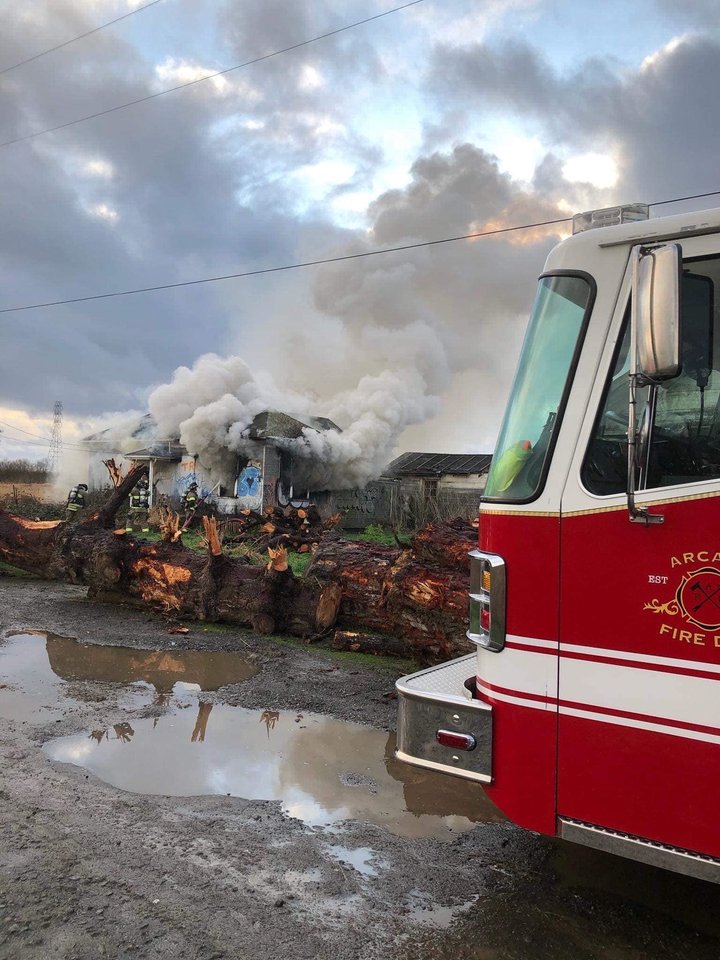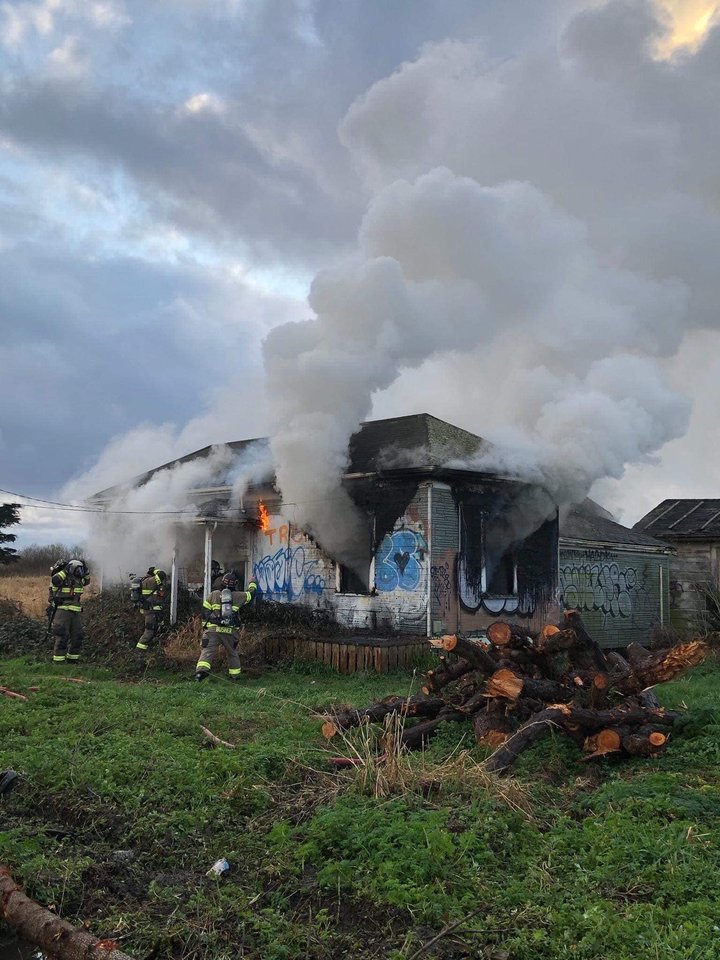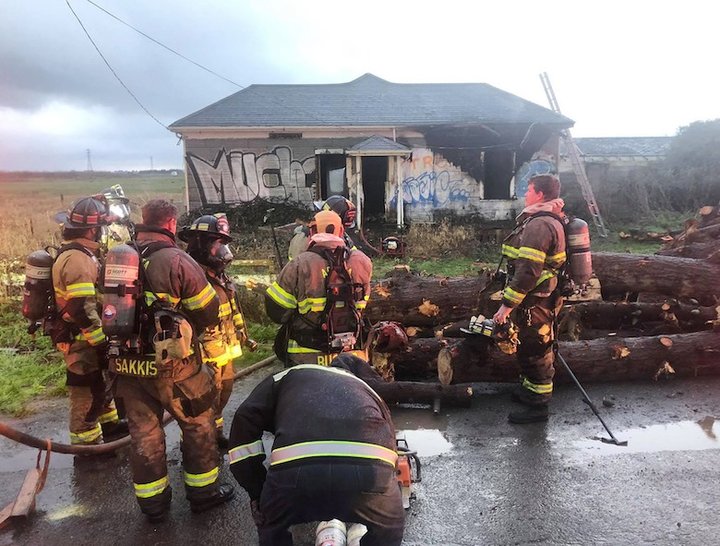 The Outpost was also sent photos of the blaze by a reader: