Unlearning is hard. Over the weekend an "oof"-inducing traffic video started making the rounds amongst locals on social media (see above). In the clip, numerous vehicles can be seen making a left turn onto Broadway from the far-right lane of Henderson Street. No, no, no, no. Bad.
Now, sure, some grace should be afforded to Humboldt motorists, here. For as long as is rememberable this turn was standard practice. But we're not doing that anymore.
So, while the recent road rejiggering has been noted by official sources numerous places eyeballs hang out, here is another little reminder that the times they have a-changed: Henderson Street is now a one-way all the way to Broadway. New rules.
Here, to help this reality sink into your brain Caltrans took a picture of the sign they put up that we all missed as we drove by because we were checking the "Only in Humboldt" Facebook page on our phones.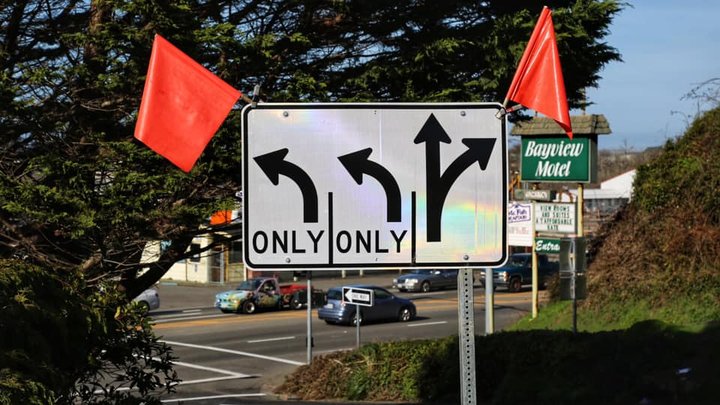 Look at it. In fact, stop reading these words and scroll back up to stare at the sign for 15 more seconds … welcome back. Now, repeat after me: I Will Not Turn Left Onto Broadway From the Far Right Lane of Henderson.
OK. The sun is out! Let's have a nice week.