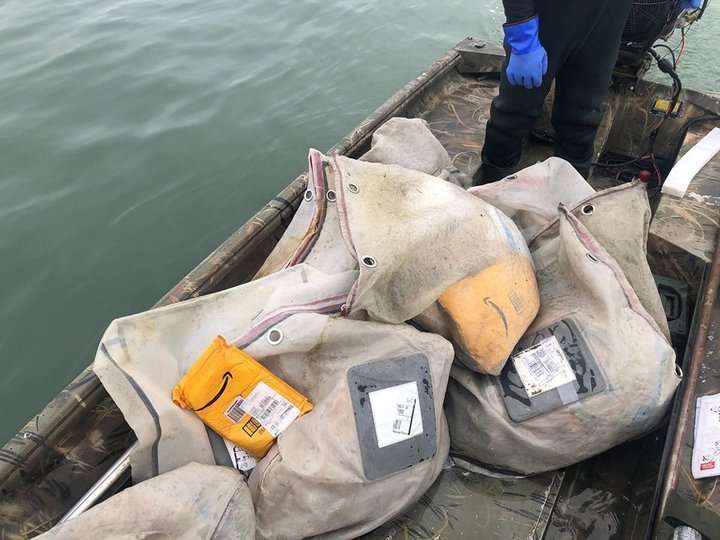 UPDATE, 10:39 a.m.: The Humboldt County Sheriff's Office notes that its deputies are currently fishing numerous packages out of the bay near the site of this morning's delivery plane crash.
###
UPDATE, 9:29 p.m.: More photos courtesy Humboldt Bay Fire:
###
UPDATE, 9:03 a.m.: According to Federal Aviation Administration records, the plane is a Cessna 208B single-engine plane belonging to Redding Aero Enterprises, Inc.
It had just flown up toward ACV from Sacramento, according to flight records.
###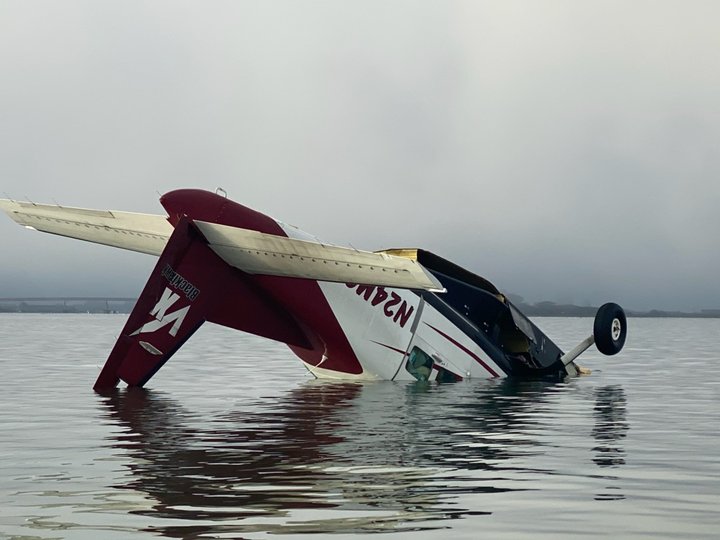 UPDATE, 8:50 a.m.: Capt. Libby Tonning — aka "Capt. Zippo" — is at the scene of the crash aboard the vessel Mr. C Street and sends along photos from nearby. Tonning says that they're settting an anchor to the plane right now to secure the thing while they figure out what they're going to do next.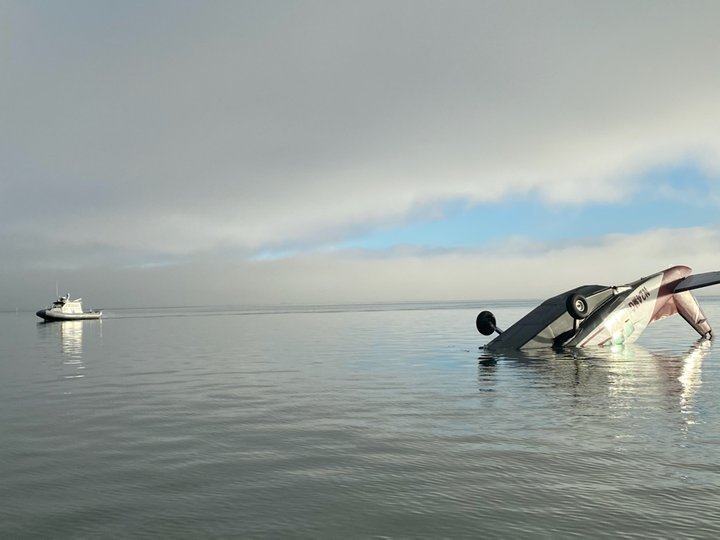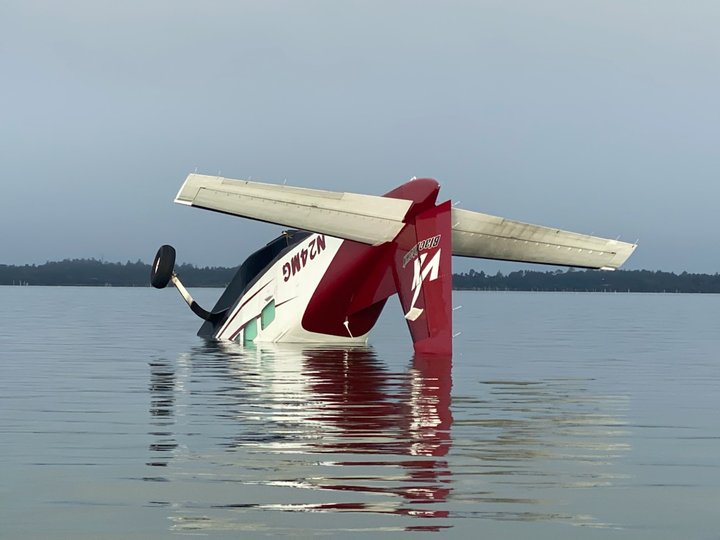 ###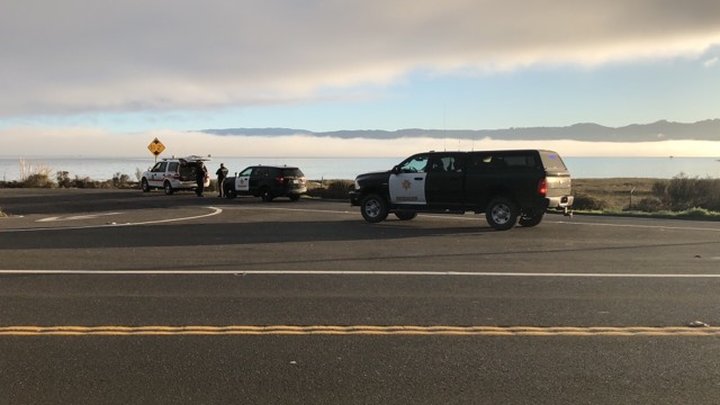 UPDATE, 8:20 a.m.: Paramedics and Humboldt Bay Fire personnel have left the scene now that the pilot has been rescued. Now it's a question of getting the plane out of the bay.
Lt. Kevin Miller of the Humboldt County Sheriff's Office tells the Outpost's Ryan Burns, at the scene that the plane is upside-down and mostly submerged on a mud flat. The Federal Aviation Administration has been notified, and will decide whether to forward the incident to the National Transportation Safety Board.
Miller said that the pilot was alert, conscious and talking when the Coast Guard picked him up, and confirmed that he called in his own plane crash to 911.
###
Original Post: A small Cessna crashed into Humboldt Bay this morning somewhere to the east of Woodley Island. The pilot apparently was able to extricate himself from the plane and called emergency dispatchers.
At just before 8 a.m., the Coast Guard helicopter crew recovered the pilot and is transporting him to St. Joseph Hospital, according to scanner traffic.
The plane — a small Cessna — was reportedly shrouded in fog this morning, and rescuers had a difficult time locating it. The Coast Guard, Humboldt Bay Fire and the Sheriff's Office established a unified command post on Woodley Island.
We'll update when we know more.