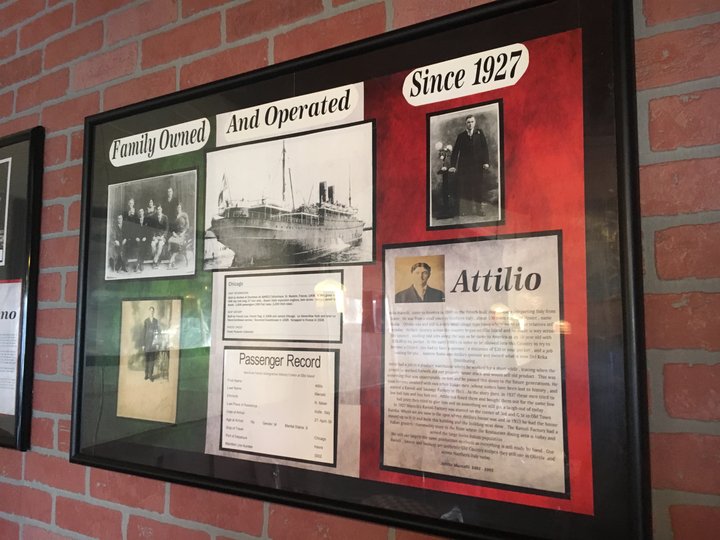 Marcelli's Restaurant, a cornerstone of Eureka's past, is shutting its doors this evening after nearly five decades and four generations of family ownership. Although the restaurant will be closed, people can still look for their in-house made raviolis and pizzas at stores around Humboldt. Marcelli's has been in business in some form for nearly 100 years.

The Outpost sat down with Angelo and Mike Marcelli this afternoon to talk about the history of the store and what some of their plans are post-restaurant. They said some of the backstory of the restaurant is lost to history but elaborated on the parts they did know.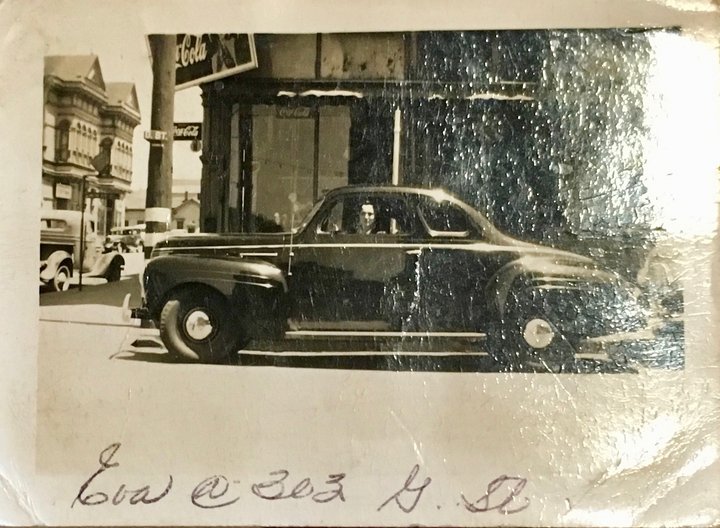 The story goes, back in 1911 Atillo Marcelli opened a shop with two business partners in Eureka. Atillo wanted to buy the partners out and the two tried to lowball Atillo, but he accepted their offer and bought them out in 1927. The original Marcelli's was located at the corner of Third and G Streets and moved to its current location in 1953 after Atillo moved his house over to Myrtletown.
Mike said the current storefront was built as a factory to make raviolis and sausages and to sell "very Italian ingredients" to the Swiss-Italian folks that lived in Eureka.
"My dad (Angelo) talks about how people used to cook all day for Sunday dinners," Mike told the Outpost from a table in the diner. "But that's not really a thing anymore."
Angelo said Marcelli's used to sell a lot of their supplies to the local mom and pop stores around Eureka, but that died down quite a bit once the big grocery stores started to move into the area.
"People started going to them and we are still battling that today," Angelo said.
The father and son duo said the items the old shop sold reflected how life was back in Italy — a lot of dried and cured meats because of the lack of refrigeration. Gino, Atillo's son and Angelo's father, started working in the family business at the age of 14 and in 1955, Gino started to sell his raviolis to the local stores. Mike said that although his grandfather quit going to school after the eighth grade, he did pretty well for himself.
As time passed, the ownership changed from Atillo to Gino and the store grew to include a small diner. The restaurant portion of Marcelli's opened in 1973 and only included a handful of items. Angelo started working in the restaurant business at a young age just like his father.
"We were told what to do in those days. We didn't have the 'hearing problems' that the kids do these days," Angelo said with a chuckle.
Angelo's time at Marcelli's helped to expand its wholesale. Mike said that at one point in time, Marcelli's had frozen pizzas for sale in 273 Safeways across California. He said his dad worked incessantly to provide his family with a comfortable life. Mike said his dad would spend his days in the restaurant and his nights driving the wholesale products to stores or other delivery jobs for friends.
"I worked here as a young kid, but I also played ball and wrestled," Mike said. "My dad made a lot of sacrifices in his life for this place. So did my stepmom."
Roberta Marcelli is the wife of Angelo. The father-son duo both agreed that Marcelli's Restaurant wouldn't be what it is today without Roberta. Mike said Roberta is "truly responsible" for the growth of the restaurant.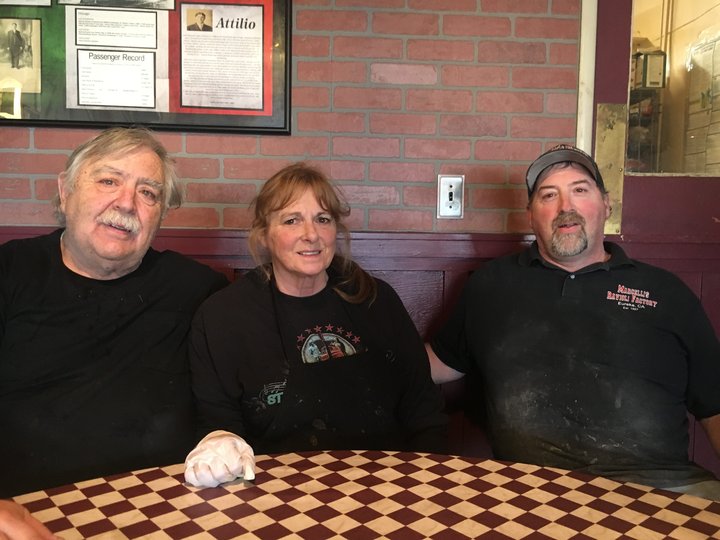 "Roberta took this restaurant from 10 items and made it an 85-item restaurant," Mike said.
"She did all of the work really and we just kind of rode it," Angelo added with a laugh. "She gets the credit."
Roberta has been working at Marcelli's for 44 years she said. During this time she also worked for the county and would stop into Marcelli's during her lunch break to work the lunch-hour rush. Mike said this would give his father a chance to take a break and sleep for a bit before stepping back into the kitchen and then heading out to driving jobs.
"That's what a family business is about," Mike said, "making sacrifices."
When asked if she was available for a few questions from the Outpost, Roberta originally said that she was "too damn busy" to talk. But she eventually gave in. From the stovetop in the back of the restaurant, Roberta was a whirlwind of action. She was plating alfredo dishes, deep frying apple fritters, yelling out plans to prepare certain sauces for the evening shift and call-in orders all while doing it with a hurt leg. She was in a brace with a torn meniscus, but that didn't slow her down a bit.
"I do it for the family," she said while reading through orders hung up on a rack above the stove.
Tim Ayers, a friend and regular of Marcelli's for 25 years, stopped in towards the end of the interview. He originally met the Marcelli family when he was selling them products from Cisco.
"We've abused each over the years," Ayers said with a laugh while elbowing Mike.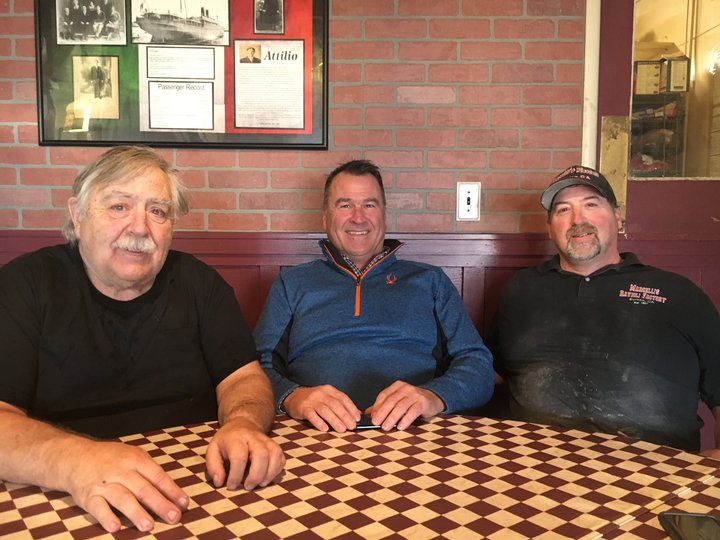 Ayers first started doing business with Gino and has worked through the generations of owners throughout the years. Ayers said what he loves the most about Marcelli's is the small and friendly atmosphere.
"Mostly everybody here knows each other. You can walk in at nine in the morning and it's the same people that were in here 15 years ago," Ayers said. He swung around in his chair and pointed to a table by the window and said "That was Billy's table there."
"The staple of the business is all the regulars," Angelo said.
Mike also emphasized the love he had for the customers over the years.
"We appreciate all the years of support," he said. "We've met so many great people over the years. Even those that aren't with us anymore — 93 years of people coming in."
Mike hopes that with the restaurant shutting it will allow him to focus more on the wholesale part of the business. He admitted that it's been a little neglected as of lately, but he wants to get pizzas and raviolis back in the local stores. Angelo, Mike and Ayers sat around chatting at the table about what the future looks like. Angelo said he will help Mike out for a bit and then take some time off to travel, but he's going to miss the business.
"It's your life and so, you'll miss that," Angelo said. "When you come to a place for 60 years, it's hard to say 'bye,' but that's a part of the times."
###
Marcelli's Restaurant is open for business tonight until 8 p.m.